Holy Evangelists, Belgrave Road (SE). 1847 by George Gilbert Scott at the expense of the Duke of Sutherland (cf. Trentham). The N aisle 1891-2 by John Lewis. Not a masterpiece. Middle Pointed with a S aisle with small one-light windows. No tower. - plate. Chalice of 1781 by William Bell.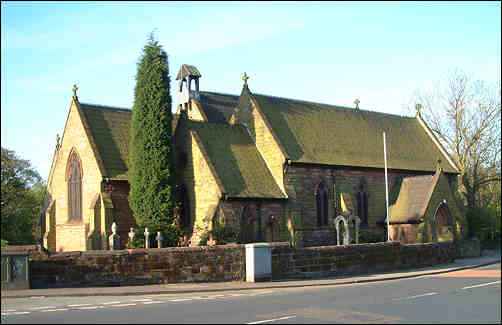 The Church of the Holy Evangelists, Normacot
photo -2006

---
St. James the Less, Uttoxeter Road (SE). 1832-4 by T. Johnson. A large Commissioner's church which cost over £1,000. W tower, chancel and nave in one, six bays, clerestory. Short chancel and polygonal apse. - stained glass. The E window by Capronnier, 1874. - monument. John Cary 1842. By Baily. The usual kneeling mourning female by an urn, but unusually well done.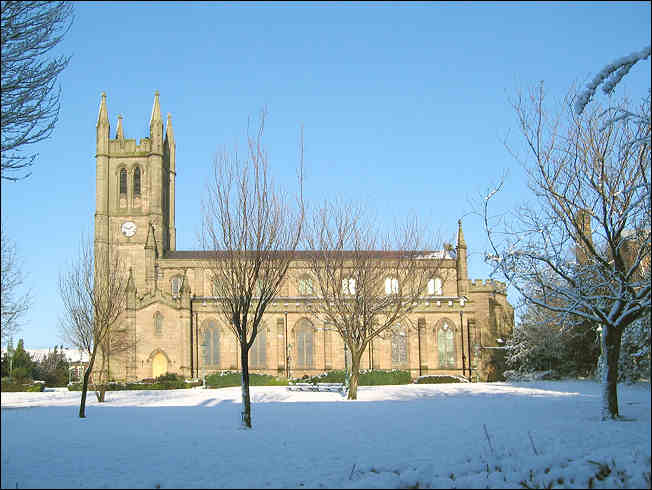 The church of St. James-the-Less
photo: 2004 - Eileen Hallam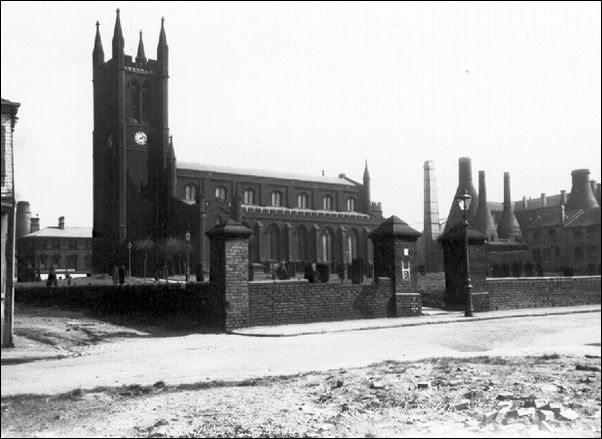 The church of St. James-the-Less
showing the close proximity of the bottle kilns
photo: c.1950's - Lovatt Collection


---
N of the church a bottle kiln
- this kiln has since been demolished -
[see the photo above for the bottle kilns]
---
St. Mary and St. Chad, Anchor Road (NE). 1898 by J. M. Brooks, completed by J. S. Adkins. The baptistery an addition of 1910. A large brick building without a tower. Nave and chancel under one big roof. Small cupola at the W end of the chancel. Small lancets, except for the groups of four W and three E lancets. The brickwork is exposed inside. Tall, impressive chancel arch.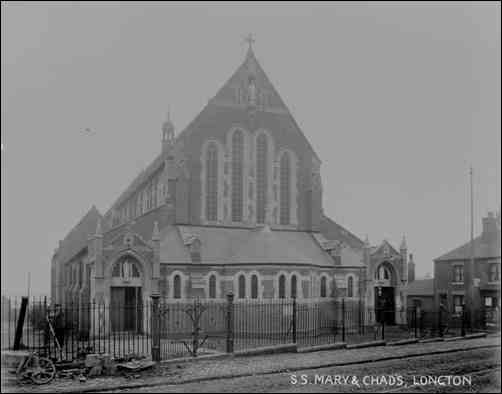 St. Mary and St. Chad, Anchor Road, Adderley Green, Longton

photo: c.1900-40 by William Blake


© The Potteries Museum & Art Gallery
Staffordshire Past Track

on Anchor Road


on Adderley Green