| | |
| --- | --- |
| Venables & Baines, John Venables & Co, Venables Mann & Co. | |
Location and period of operation:
Venables & Baines

John Venables & Co

Venables, Mann & Co

Burslem




1851

1853

1852

1852

1855

1856
Earthenware and China manufacturers at the Hole House Pottery, Nile Street, Burslem, Stoke-on-Trent

The company specialised in transfer printed ware for the American Market.

John Venables was in partnership with a number of individuals, all of them appeared to be on a short lived basis.

John Venables and Arthur Mann registered a number of patents in 1854 & 55

The Hole House Works were inspected in 1840 by Robert Scriven for his report on child labour in the pottery industry,
the Mellor & Venables works were recorded as 'class 2'

"the rooms, with very few exceptions; are either low, damp, close, small, dark, hot, dirty, ill ventilated, or unwholesome, or have all these disadvantages"
Previously Mellor, Venables & Co.
Subsequently: John Venables & Co (at the Trent Pottery)
---

London Gazette 20 July 1852

notice of the dissolution of the partnership
between Venables and Baines

---

London Gazette 4 August 1854

London Gazette 26 January 1855

London Gazette 30 January 1855

Notice of patents by Venables & Mann
---
---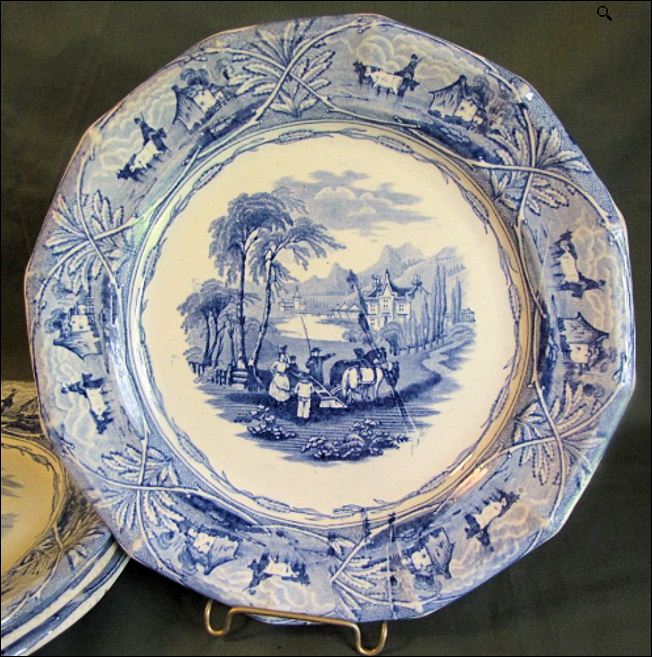 transferware plate produced by Venables, Mann & Co - the pattern is called UNION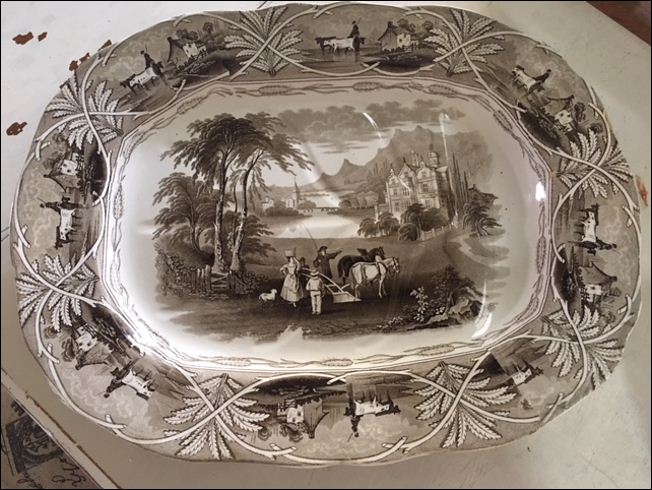 transfer ware platter produced by Venables, Mann & Co - the pattern is called UNION
---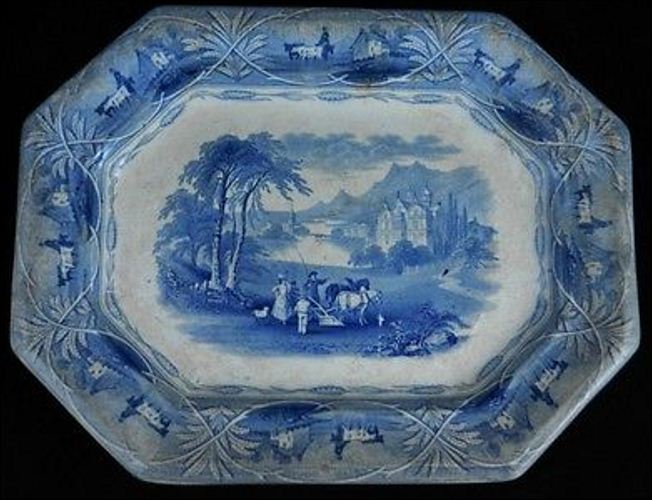 platter with the same UNION pattern - but produced by Venables & Baines
---

water jug in the UNION pattern - Venables & Baines
---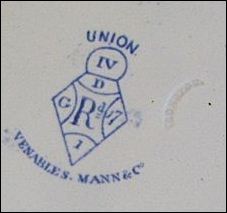 UNION
Venables, Mann & Co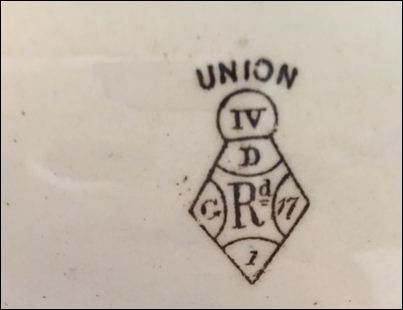 UNION
Venables, Mann & Co
the registration date is 17 February 1852
Venables, Mann & Co - 1852 to 1856
---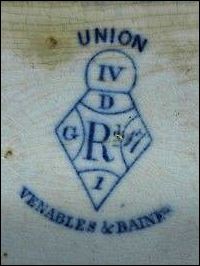 UNION
Venables & Baines
the same pattern name
and egistration date of 17 February 1852
- see more on registration dates -
---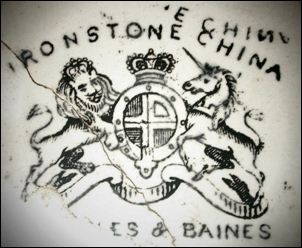 Ironestone China
Venables & Baines

Venables & Baines - 1851 to 1852
---

John Venables & Co
Trent Pottery
Burslem
---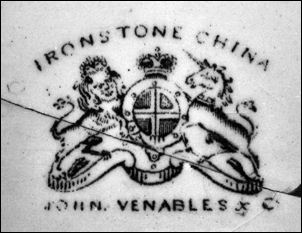 Ironstone China
John Venables & Co

John Venables & Co - 1853 to 1855
---
Questions / comments / contributions? email: Steve Birks
---