Location and period of operation:
| | | | |
| --- | --- | --- | --- |
| E J D Bodley | Burslem | 1875 | 1892 |
Edwin James Drew Bodley operated out of part of the Hill Pottery (from 1882 it was called the Crown Works), Burslem, Stoke-on-Trent, manufacturing china and earthenware.

Edwin James Drew Bodley was the son of Edward Fisher Bodley and originally they manufactured together - for full details of their works, partnership and factories see entry under E F Bodley.

In 1875 the father retired and the son carried on on his own accord.

In the 1881 census the company is recorded as having 140 employees.

In 1892 the company was declared bankrupt.
---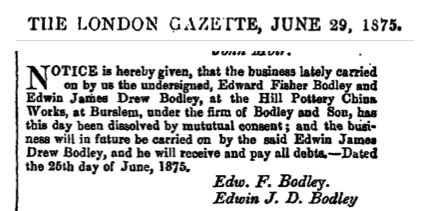 1875 notice that the father retired and
Edwin James Drew Bodley carried on the business
---
Edwin J D Bodley
The Hill Pottery, Burslem
(formerly Samuel Alcock & Co.)
The Pottery Gazette, American and Canadian Edition, January 1st 1880
---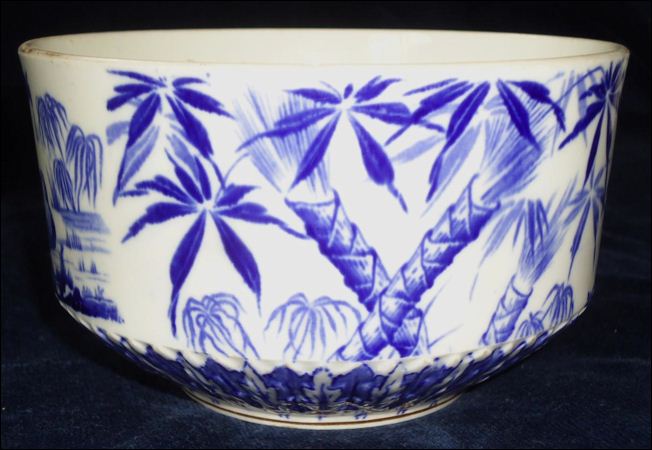 E J D Bodley, blue & white oriental pattern bowl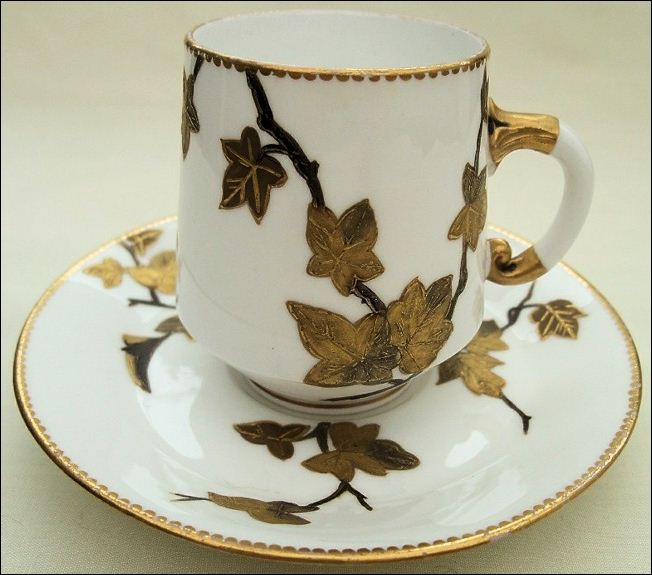 E J D Bodley demitasse cup and saucer with guilded leaves
made for sale in the London Showrooms of F & C Ostler
who made and sold crystal glass - they supplemented their
showrooms with other fine items - such as this cup & saucer

---
Initials and marks used on ware for identification:
E J D BODLEY
E J D B
---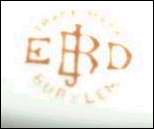 TRADE MARK
EJDB
BURSLEM
printed mark often the intials J & B are overlapped

E.J.D.B.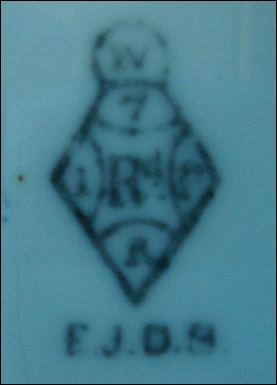 E.J.D.B.
two examples of a mark with the initials EJBD also carry a registration diamond
the registration date of the top one was 7th September 1879
and the bottom one was 7th August 1877

E.J.D.B.
made for sale by F & C Osler, 100 Oxford Street, London
registration date 17th February 1883
---


Grange House, 192 Waterloo Road
Cobridge, Burslem
in 1881 the home of Edwin J.D. BODLEY and family

---


The Hill Pottery
- click picture for more details -

Rebuilt for Samuel Alcock in 1839 and described at the
time as 'the most striking and ornamental object of its kind
within the precincts of the borough'

from 1875 to 1892 part of the hill pottery was operated by
Edwin J D Bodley

---


detail of the entrance of the Hill Pottery
- click picture for additional information -

---

questions/comments/contributions? email: Steve Birks

---