Bridgwood

& Clarke






Location and period of operation:
Bridgwood

& Clarke

Burslem

1857

1864
Manufacturer of Earthenware (and especially White Ironstone) at the Churchyard Works in Burslem, Stoke-on-Trent (1857-64)

Also at the Phoenix Works Tunstall (c.1862-1864)

The partners were Jesse Bridgwood of Tunstall and Edward Clarke "whose practical experience greatly increased the reputation of the works".

Much of the output was opaque porcelain or 'white granite' for the American market; ordinary earthenware in the usual services; artists' goods (patettes, tiles, slabs, saucers, etc.); and door furniture.

In 1861 the business employed 40 men, 15 women, 20 boys and 13 girls.

Bridgwood died in 1864 (aged about 57) and both the works at Burslem and Tunstall were continued by the surviving partner Edward Clarke.

Subsequently: Edward Clarke (& Co)
---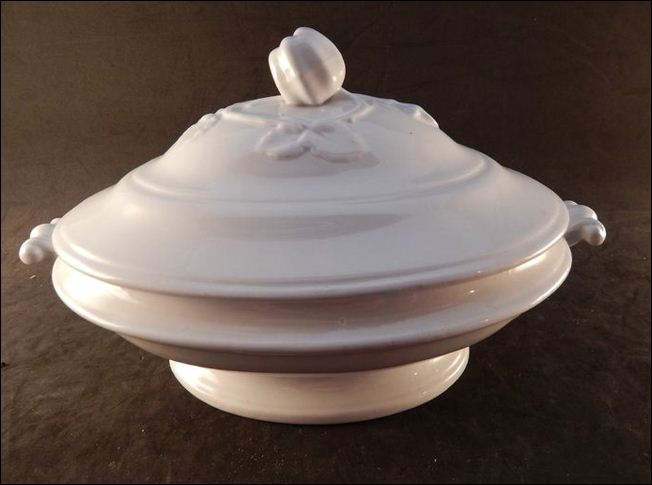 covered white ironstone tureen by Bridgwood & Clarke
---

white ironstone plate by Bridgwood & Clarke
---

transfer decorated water jug by Bridgwood & Clarke
---
Initials and names used on ware for identification:

Bridgwood &
Clarke
B & C
B & C
BURSLEM
The name of the pattern is often included with
the marks.
The trade name
"Opaque China" or Opaque Porcelain"
is sometimes used.
---


impressed mark
BRIDGWOOD & CLARKE
Several marks occur incorporating the initials
'B & C' or the firm's name in full.
1857-1864
---

Bridgwood & Clarke
BURSLEM
Porcelain Opaques
the mark of Bridgwood & Clarke
incorporating the Royal Arms
- click for more on the use of the Royal Arms -
---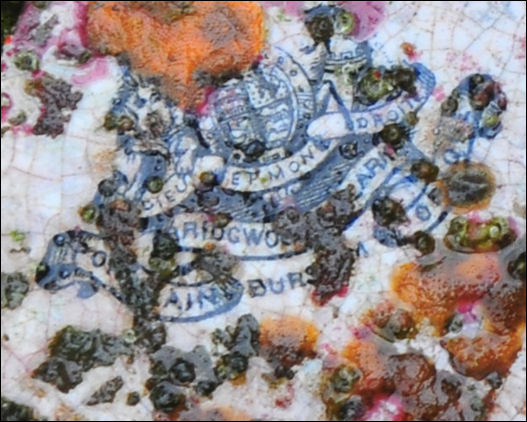 Bridgwood & Clarke mark on a shipwreck piece

---
- click picture for information
on the Churchyard Works -
---

Entry from the 1861 census:
"Jesse Bridgewood, age 54, Earthenware manufacturer employing 40 men 15 women 20 boys 13 girls"
---
questions/comments/contributions? email: Steve Birks
---