| | |
| --- | --- |
| Edge, Malkin & Co | |
Location and period of operation:
Edge, Malkin & Co

Burslem

1870

1902

(3)
Earthenware manufacturer at the Newport and Middleport potteries, Burslem, Stoke-on-Trent

The partners were Joseph Edge, William Millett Edge, John Wilcox Edge and James Malkin.

In 1892 John Wilcox Edge retired from the business.

In 1893 James Malkin retired and William Spencer Millett Edge joined the business.

In 1894 Sydney Malkin left the partnership and the business was continued by the Edge family alone - the name Edge, Malkin & Co was continued.

By 1902 the business was bankrupt and went into voluntary liquidation.

S Webster Dean (who was the chairman of Edge, Malkin & Co.) continued the business until 1910.

Formerly:- Cork, Edge & Malkin (1860-71)

Subsequently:- S W Dean (1904-10)

---

Edge, Malkin & Co
Newport Works, Burslem

The Pottery Gazette, American and Canadian Edition, January 1st 1880

NOTE: At the same works there was a tile making business operated by
the same families - it was called Malkin, Edge & Co.

---


Edge, Malkin & Co
Newport Works, Burslem

Ironstone-China and Earthenware
Black & Gold Luster Ware
E M & Co are able to supply the following patterns purchased
at Messrs HOPE & CARTER'S sale, viz.

Indian Tree, Carnation, Tudor, Hesse, Buccleugh, and Crecian

Pottery Gazette, January 1885

---


Edge, Malkin & Co plate in the CORRELLA pattern

---
Initials & marks used on ware for identification:
EDGE, MALKIN & Co
---
E M & CO
---
E M & CO
B
---
Variations occur in the standard printed mark.
The name of the pattern is often include - sometimes in place of the words "TRADE MARK"
"ENGLAND" - denotes after 1891
"LTD" is sometimes added from 1899
"NEWPORT" (the name of the works) is sometimes included
---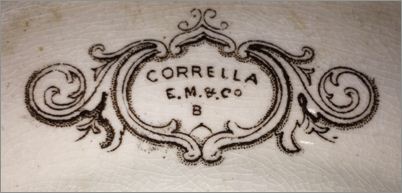 CORRELLA
E.M. & Co
B
early printed mark c.1870
[the "B" stands for the town BURSLEM]

---


impressed: "EDGE MALKIN & CO"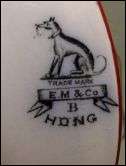 standard printed mark
on same plate as the impressed mark above
[the "B" stands for the town BURSLEM]

---

standard printed mark
the registration number is 29 September 1879
and there is no 'ENGLAND' - so the mark is
1879 to 1891
'ARGYLE' is the pattern name

standard printed mark
c.1871-91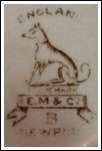 standard printed mark
c.1891-1903
[with the addition of "ENGLAND"]
---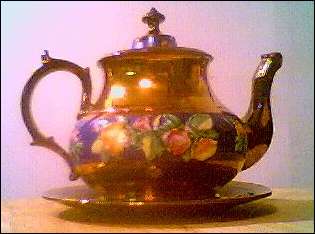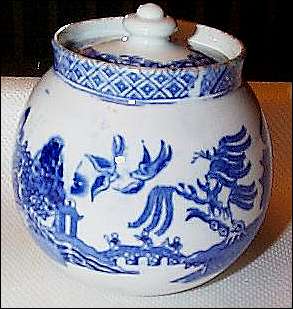 examples of Edge, Malkin & Co
ware
---
- click the picture for more information on the Newport works -
---
Questions/comments/contributions? email: Steve Birks
---