Elkin, Knight & Bridgwood
Elkins & Co







Location and period of operation:
Elkin, Knight & Bridgwood


Elkins & Co

Lane End

1827

1840
Earthenware manufacturers at The Foley Potteries, Foley, Fenton, Stoke-on-Trent

The works were built in 1827 by John Smith of Fenton Hall, "the first firm by whom they were worked being Elkin, Knight & Bridgwood, who made the better class of 'Willow Pattern' and other blue printed services"
Jewitt Ceramic Art of Great Britain

The partners were John King Knight and his brothers-in-law George Elkin andThomas Elkin together with John Bridgwood

Their business was recorded as 'Manufacturers of Earthenware, Dealers in China, Flint and Colour Grinders and farmers.

1929 - in his book "History of the Staffordshire Potteries" Simeon Shaw writes "The Foley has only a few houses and three Manufactories in it. The Manufactory of Messrs. Elkin, Knight and Bridgwood, is a new and very complete establishment; having in addition to the customary buildings a powerful Steam Engine and Flint Mill".

In November 1833 Thomas Elkin retired from the business.

In 1840 John Bridgwood retires and the business continued as Knight & Elkin.
Formerly: Elkin, Knight & Co
Subsequently: Knight & Elkin
---
London Gazette
14 November 1833

notice of the dissolution of the partnership between George Elkin,
John King Knight, Thomas Elkin and John Bridgwood
Thomas Elkin retired and the other partners continued
---
Parliamentary Papers, Volume 20
11 May 1837
John King Knight was called to testify at the Select Committee investigation
in Fourdrinier's application to extend his Patent for paper production
- click for more on Fourdrinier -

---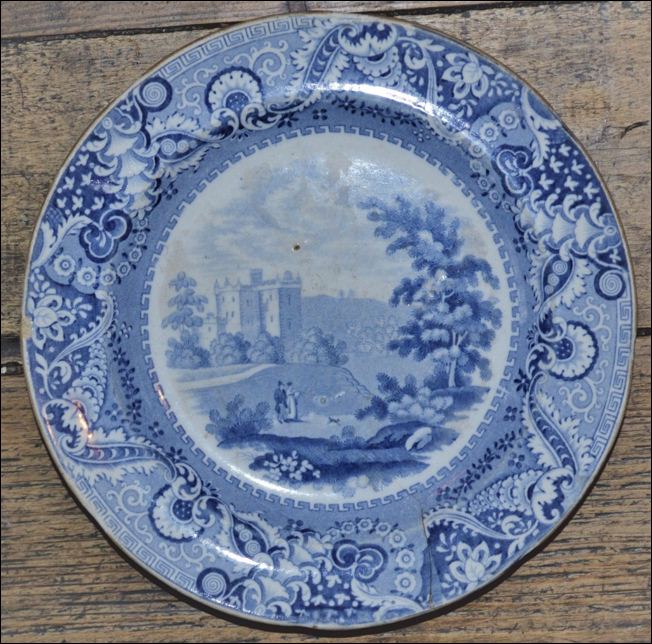 blue transferware plate in the Irish Scenery pattern

Irish Scenery
K E B
---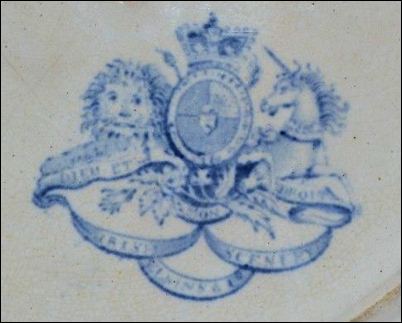 Irish Scenery
Elkins & Co
the style Elkins & Co would appear to relate to Elkin, Knight & Bridgwood
but this firm used a variety of partnership styles and marking
---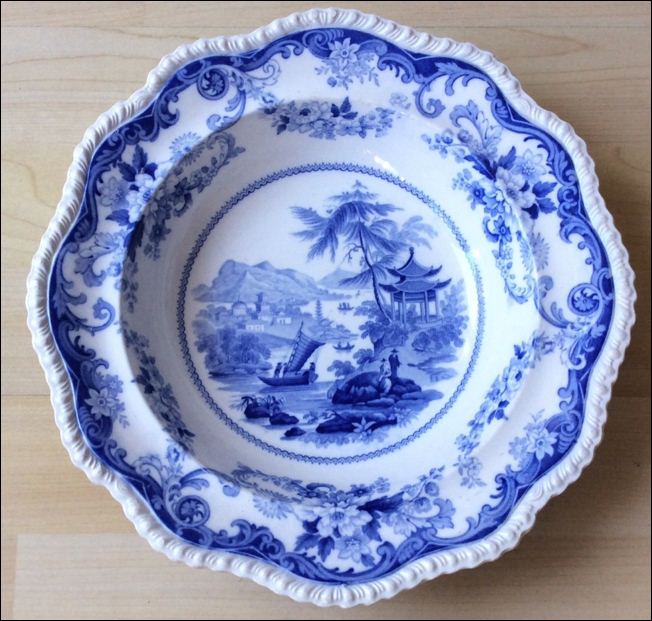 blue transferware dish in the Canton Views pattern

Elkin Knight & Co
E K B
Canton Views
OPAQUE
CHINA
the firm used a variety of partnership styles and marking
and the name of the earlier partnership of Elkin, Knight & Co
appears with the initials E K B - Elkin, Knight and Bridgwood
---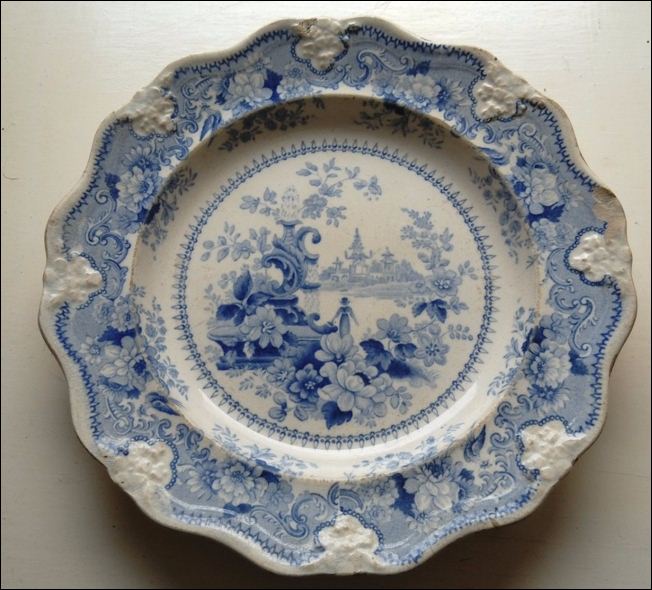 blue transferware plate in the Chinese Fountains pattern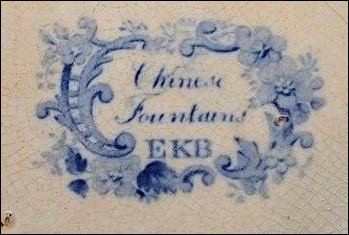 Chinese Fountains
E K B
---

blue transferware tureen in the Etruscan pattern

Etruscan
E K B
---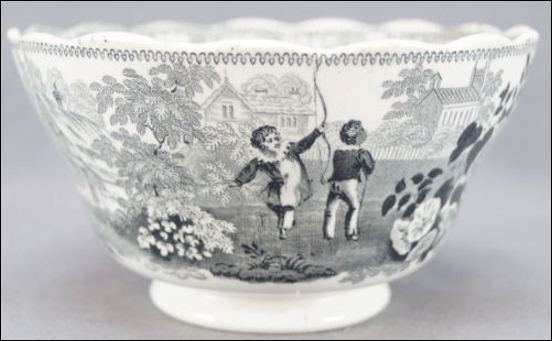 black transferware bowl in the Archery pattern

E K B
---
Initials & Marks used on ware for identification:
NOTE: this firm used a variety of partnership styles and marking
E K B
Elkin, Knight & Co
Elkins & Co
---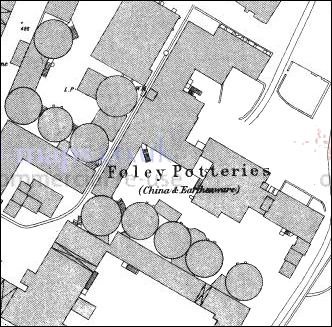 1879 maps showing the Foley Potteries
- click map for more -
---
Questions, comments, contributions? email: Steve Birks
---