Public Monuments and Sculpture in Stoke-on-Trent & Newcastle-under-Lyme


|

Index of all Stoke-on-Trent art |



James Brindley
at Etruria Locks

Location: Lower Street, opposite Etruria Industrial Museum, at the junction of the Trent and Mersey and Caldon Canals
Date of design: 1990
Unveiling: Unveiled 20 July 1990
Sculptor: Colin Melbourne
Commissioned by: Brindley Committee



the Brindley statue located at the junction of the Trent and Mersey and Caldon canals

Bing Maps

---





The Brindley Statue, Etruria
sketch by: John Creber

---
Inscriptions:
(on front of plinth)
JAMES/BRINDLEY/CANAL ENGINEER/1716-1772/UNVEILED BY/LORD HESKETH/UNDER SECRETARY/OF STATE/FORTHE/ENVIRONMENT /20TH JULY 1990
(around the base of the plinth, from front)
THIS STATUE WAS ERECTED BY THE/BRINDLEY COMMITTEE/GUY BANKS. BILL COSTELLO./VERA ROWLEY. JOHN SUTTON. DAVID SALT./BRIAN KEELING. GORDON MYATT. PAT OSBORN.
(back of plinth)
SCULPTOR/COLIN MELBOURNE/ON BEHALF OF THE CALDON CANAL/SOCIETY/THE STOKE-ON-TRENT BOAT CLUB/THE INLAND WATERWAYS/ASSOCIATION./THE TRENT AND MERSEY/CANAL SOCIETY/THE CITY OF/STOKE-ON-TRENT/AND BRITISH WATERWAYS
Description:
The statue of James Brindley stands on a tall square-sectioned plinth, facing the canal he was responsible for building. He is shown in contemporary eighteenth-century dress with his right hand resting upon a theodolite, an instrument he would have used when carrying out his work of surveying land for the canals. His left arm is bent at the elbow and tucked behind his back. Compared to James Butler's statue of James Brindley by the canal in Coventry, this figure is shown in a very wooden stance.
Background:
The commissioning of the statue was the result of the efforts of a group of enthusiasts who set up the James Brindley Memorial Fund to raise the money for its erection.
About the subject:
James Brindley (1716-72) was an engineer and canal builder. Born in Thornsett, Derbyshire, he was apprenticed to a millwright, and contrived a water engine for draining a coalmine (1752).
Francis Egerton, 3rd Duke of Bridgewater, employed him to build the canal between Worsley and Manchester (1759), a difficult enterprise only completed in 1772.
He was employed during the 1760s on the building of the Coventry Canal Basin. He also commenced the Grand Trunk Canal, and completed the Birmingham, Chesterfield, and other canals. Brindley was not illiterate, as some sources would have it.





Statue of James Brindley, Etruria Locks

Brindley is shown in contemporary eighteenth-century dress with his
right hand resting upon a theodolite, an instrument
he would have used when carrying out his work of surveying land for the canals.


The statue of James Brindley stands on a tall square-sectioned plinth,
facing the canal he was responsible for building
Materials:

| Part of work | Material | Dimensions |
| --- | --- | --- |
| Statue | Bronze | Lifesize |
| Plinth | Stone | 1.8m high x 1m square |

|

Index of all Stoke-on-Trent art |
---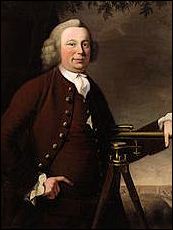 - click for index page on Brindley -
---
questions/comments/contributions? email: Steve Birks
---