Locations in Bennett's novels




next: Pirehill Infirmary
previous: St. Luke's Church
contents: index page for Arnold Bennett
| index of locations in Bennett's novels |

Oldcastle Middle School
Oldcastle was Bennett's name for the ancient borough of Newcastle-under-Lyme and the Orme School was Bennett's Oldcastle Middle School.
The description of Edwin's walk home is based on the journey that Bennett used to make as a boy from this school in Newcastle-under-Lyme, across the valley between Porthill and Burslem.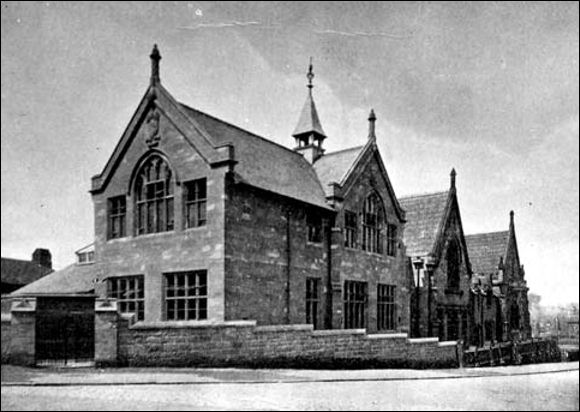 Orme Boys School, Newcastle-under-Lyme
[Bennett's Oldcastle Middle School]
The Boys Orme School was founded in about 1705 by the Reverend Edward Orme who was dissatisfied with Newcastle Grammar School where he was master. The Orme School was housed in two buildings until 1851 when it moved to the new purpose built building pictured here. This building was gothic style and was built on the site of the old workhouse in the Higherland.
picture: © Borough Museum and Art Gallery, Newcastle under Lyme
Staffordshire Past Track

---
| index of locations in Bennett's novels |





next: Pirehill Infirmary
previous: St. Luke's Church
contents: index page for Arnold Bennett