| Index of Churches and Chapels |
| Index of Burslem Churches |
The original St Werburgh's church was built in Hamil Road in 1895 to serve a growing community, initially as a mission church but from 1939 with its own parish. By 1953 this deserved a larger building and so a new church was built further north on High Lane; the original church on Hamil Road was retained for a Sunday school. However, in 1956 Holy Trinity church on Nile Street was damaged through mining subsidence and so its congregation moved to the former St. Werburgh's, which was reconsecrated as Holy Trinity, Sneyd in 1958.

St. Werburgh's on High Lane - built 1953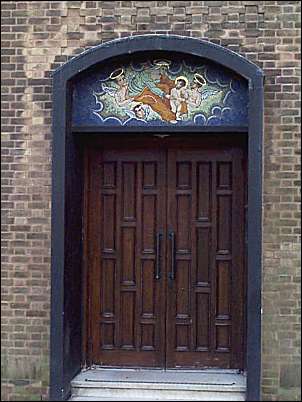 One of the pair of entrance doors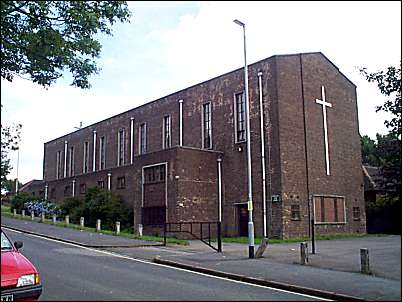 The rear and side of St. Werburgh's in Haywood Road
Photos: 2000

---
questions/comments/contributions? email: Steve Birks
17/08/2001