| Index of Churches and Chapels |
| Index of Longton Churches |
information on Spiritual history of Stoke-on-Trent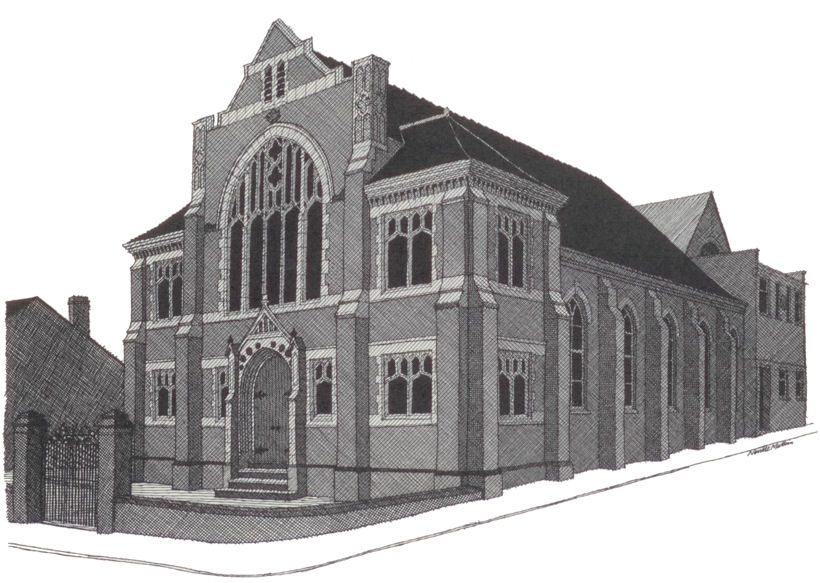 Independent Chapel, Caroline Street, Longton
pen drawing by Neville Malkin - March 1975
-click picture for more-
Former Congregational Church, Caroline Street, Longton, Stoke-on-Trent. It was also known as the Independent Chapel and was built in 1819.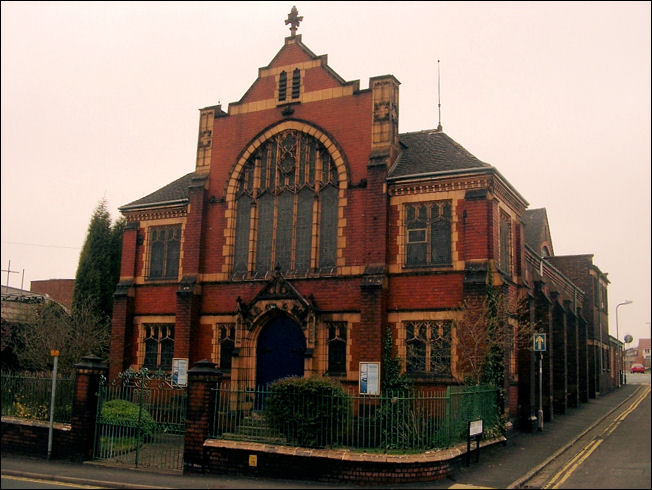 Longton Community Church, Caroline Street in 2007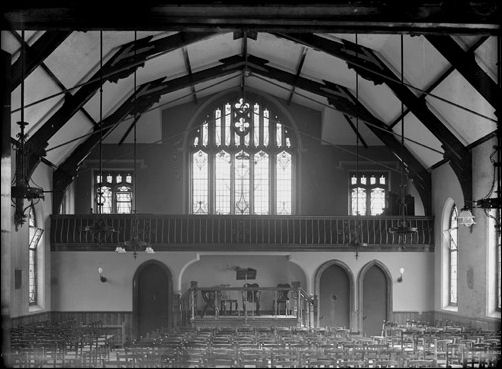 Church interior c.1900-1940

photo: William Blake. © The Potteries Museum & Art Gallery, Staffordshire Past Tracks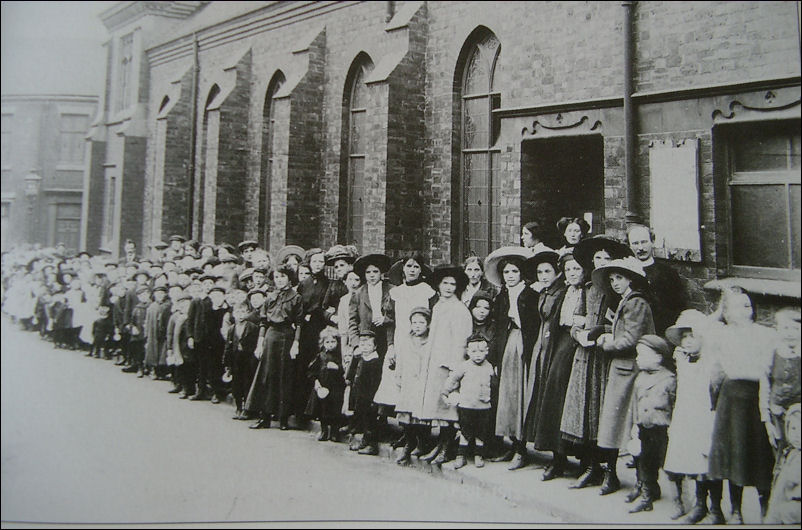 community help during the coal strike in 1912
The church has a long history, going back to the 1850ís, of involvement with the community and support to people who are vulnerable because of the effects of poverty.
This photo was taken during the coal strike in 1912, when the church was providing tea for families suffering hardship. The church was described as being more in the nature of a community hall than a church, being adapted to the character of work need to be done in the district.

click for: Longton Community Church web site

---
questions/comments/contributions? email: Steve Birks