The turnpike road to Church Lawton:
As Packhorse lane was the original route out of Burslem through Longport to Newcastle - an alternative route was turnpiked in 1763 it runs from Fountain Square (end of Market Place) in Burslem town centre down to the junction of Davenport Street and Brownhills Road. Originally Hill Street - it became Liverpool Road because in the early early 1800's this road was indeed the road, through Tunstall and onto the North and Liverpool - where pottery ware was transported to America.
In the early 1950's Liverpool Road was renamed Westport Road.

Information on Westport Road
---
Development of Westport Road - in 2007/8 the area between the ancient roads of Hill Street (now Westport Road) and Greenhead Street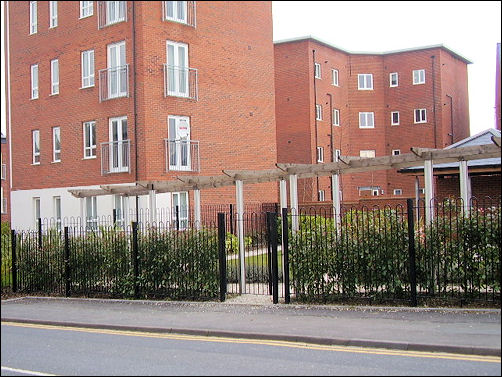 Flats built on the location of the Hill Top Pottery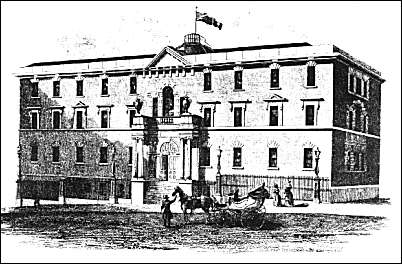 Known variously as: Old Hill Pottery, The Hill Top Pottery or Hill Pottery
Rebuilt for Samuel Alcock in 1839 and described at the
time as 'the most striking and ornamental object of its kind
within the precincts of the borough'
(from Ward 1843)

---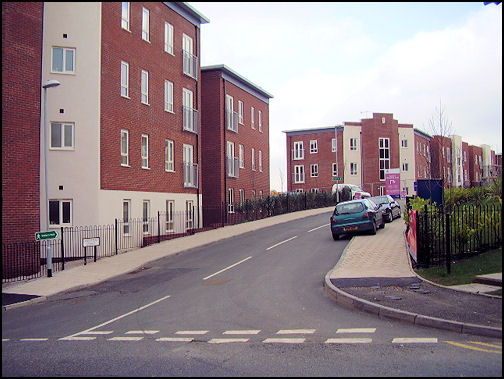 Flats built on Greenhead Street
Previously the High Street and the location of the Ragged School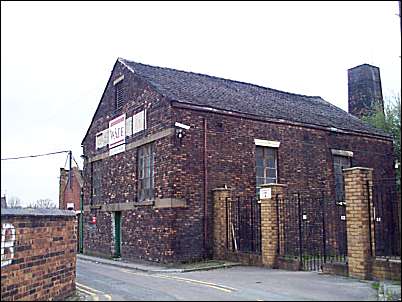 Just off High Street (Greenhead Street),
the Ragged School was for destitute children
photo: 2000 - just before demolition
---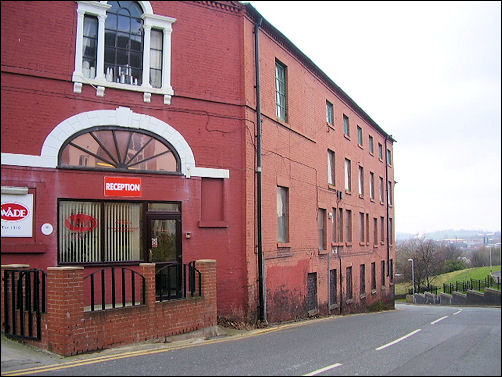 Wade's Hill works - built in 1814
On Westport Road (originally Hill Street) - opposite Greenhead Street
at the top of the bank - originally called "The Sytch"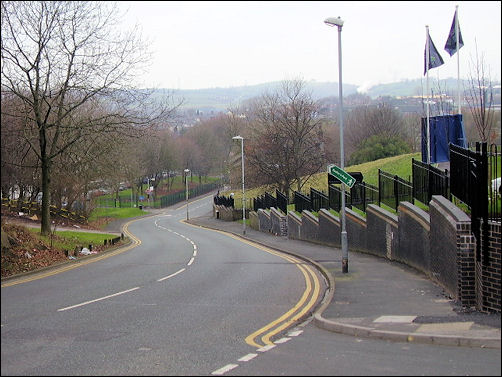 View down Westport Road - The Sytch


more on "The Sytch"