| | | |
| --- | --- | --- |
| | Stoke-on-Trent - Potworks of the week | |
Wood & Sons, Newport Lane, Middleport
---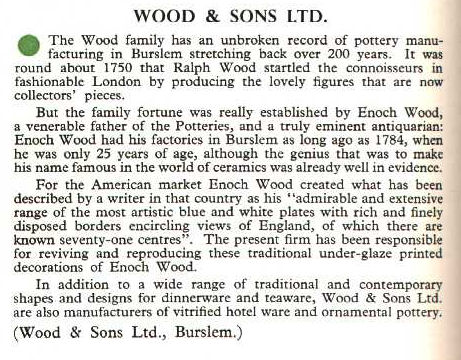 from a 1955 directory - 'Prestige and Progress - A Survey of Industrial North Staffordshire'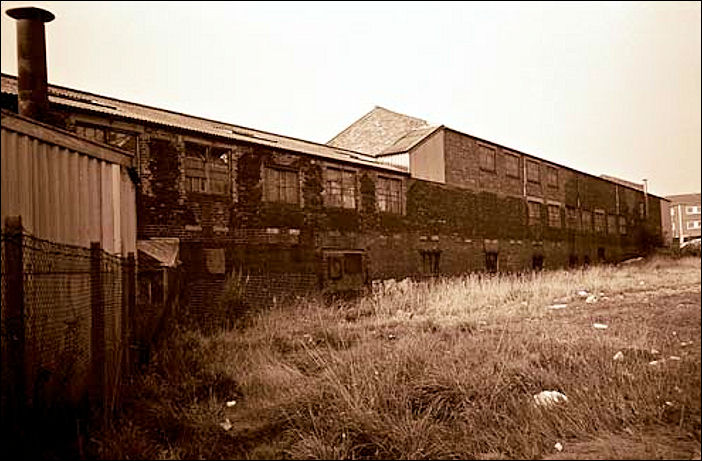 Wood & Sons, Stanley Pottery, Newport Lane, Middleport
photo: © Potteries Museum & Art Gallery, Staffordshire Past-Track
Wood & Sons works in Newport Lane was part of a large factory complex comprising of several buildings. It was constructed between c.1890's - in 1945 it was redeveloped and a new factory built.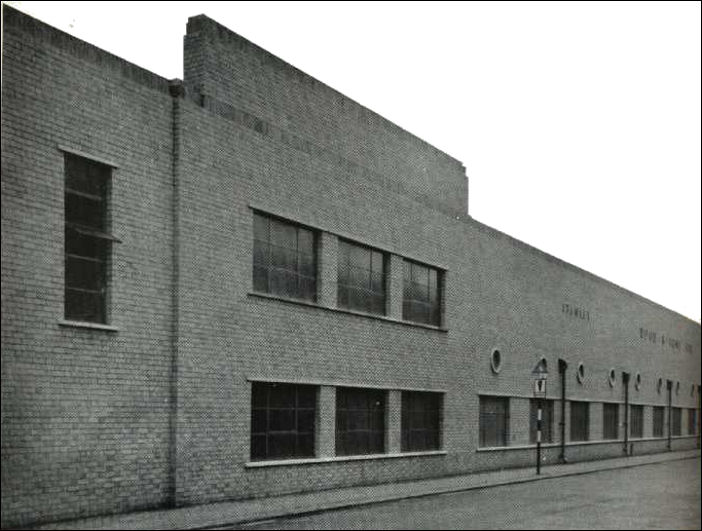 the Stanley Pottery in 1955 - built c.1945 as a moder, if austere, pottery works
"Since 1945 an extensive programme of modernisation has been carried through
at the Stanley Pottery, where hotel ware is a specialty.
This factory has been entirely rebuilt and now uses tunnel biscuit and glost ovens."
- 1955 directory -
---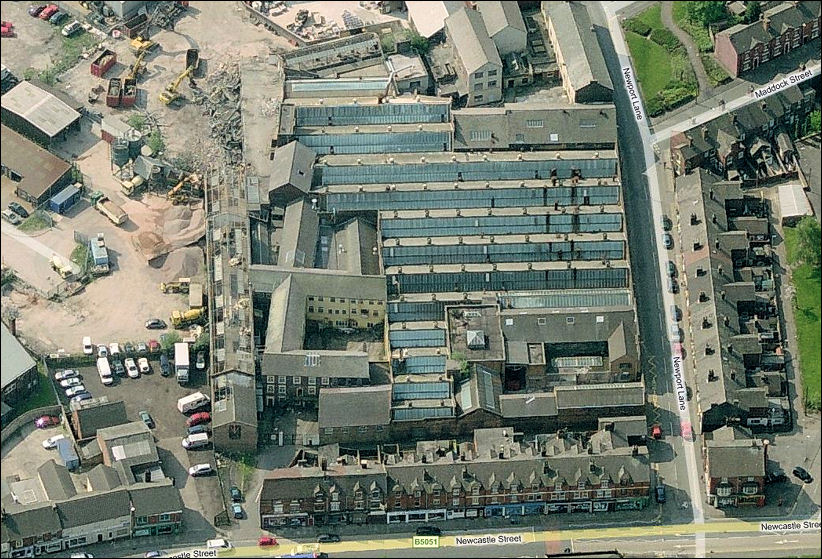 view of Wood's Stanley Pottery just before demolition
some of the older parts of the works can be seen to the left side of the complex
Bing Maps

---
1898 OS map of the Dalehall area
In the bottom right centre (yellow circle) is The Newport Street Works of Wood & Sons
St. Paul's parish church is clearly seen in the top right centre of the map.
Adjoining the church and marked in dark blue is the Dale Hall Brick and Tile Works the green lines are Dale Street and Hall Street - indicative of the name of the district
To the left the purple area is Portland House
The Pottery works of the Dale Hall Pottery and Dale Hall Works are marked in light blue and red adjoining the Dale Hall Works on the Trent and Mersey Canal is the Albany Works

Google Maps 2008 map of the Dalehall area

In the bottom right centre the location of the now demolished Stanley Works of Wood & Sons is shown in yellow
St. Paul's parish church can easily located - unfortunately the "large and handsome Gothic edifice" of 1828 shown in the 1898 map was demolished in 1974 and replaces with a uninspiring shed of a building.
marked in dark blue is the location of the old Dale Hall Brick and Tile Works
the green lines show the still existent Dale Street and Hall Street - indicative of the name of the district
To the left Portland House is still existent and marked in purple
Steelite now occupy the three pottery works of the Dale Hall Pottery, the Dale Hall Works and the Albany Works

---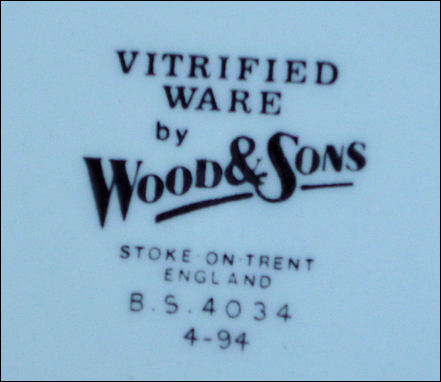 Wood & Sons were prolific producers of hotel ware for export all over the world
this mark from a plate in a resturant in Cyprus - summer 2011
the number 4-94 indicates the plate was made in April 1994
---

the site of the demolshed Stanley Works in Newport Lane - a small amount of the factory wall remains
photo: Feb 2008