150 years of the Shelton Works - page 28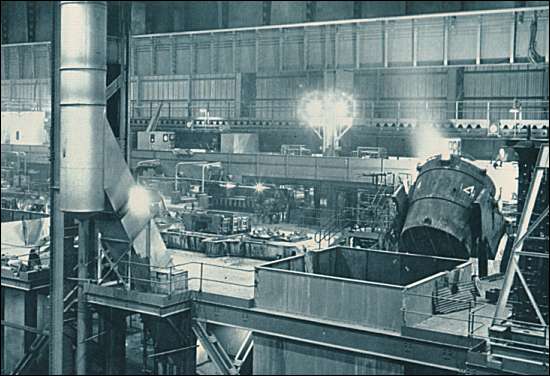 Kaldo steelmaking plant
More efficient methods of steelmaking were being developed, and the open hearth steel furnace was no longer, by any stretch of the imagination, 'cutting edge technology'.

Shotton having its own ironmaking capacity weakened Shelton's position; the plant had to prove it could operate cost-effective as a self-contained unit, and there were doubts that this was possible. For the first time, closure was considered.

The Summers empire, however, took a monumental decision which was to give the old plant a revitalised modern look. They decided to invest the colossal - at the time - sum of £18.5 million in building on the the country's most modern and virtually unique steel plants a little furthe rnorth, near the Grange.

The goal was the establishment of an integrated Works, but with the relatively small annual production target of 200,000 tons.

---