Glebe Street, Stoke, Stoke-on-Trent



Streets of Stoke-on-Trent | Glebe Street |
---


| Index of all Stoke Streets |
St. Peter's Church, Glebe Street
Previous: was numbers 27 and 29 Glebe Street
Next: is Stoke Town Hall, Glebe Street
St. Peter's Church is a Listed Building

This church houses graves and monuments to many famous potters including Josiah Wedgwood I, Josiah Spode I and II, William Taylor Copeland and William Adams.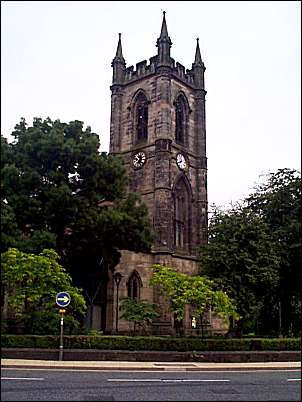 View of St. Peters as it fronts Glebe Street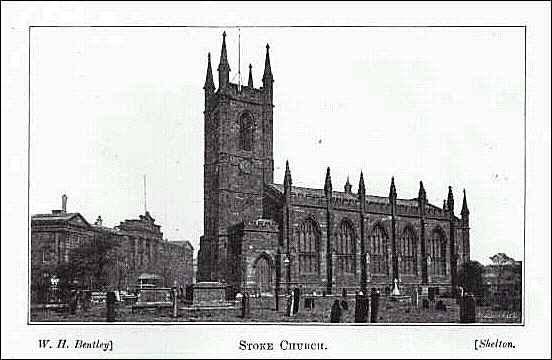 1893 view of St. Peters Church
Taken from a 1893 trade journal. Picture taken from St. Peters church yard. The Town Hall is in the background and Glebe Street runs between the church and Town Hall. - the trees which have now grown obscure the view of the Town Hall form this point.
There has been a church on this site from at least 1086, the current church was built between 1826-9 to the designs of Trubshaw and Johnson.. It consists of a west tower, a five-bay nave with tall three-light perpendicular windows and a two-bay chancel with a five-light east window. Battlements and pinnacles embellish the exterior.

on St. Peter's Church
Previous: was numbers 27 and 29 Glebe Street
Next: is Stoke Town Hall, Glebe Street
---

---
Did you live in this street or area?
questions/comments/contributions? email: Steve Birks