Old Town Road, Hanley
Town Road (previously the High Street) starts at Providence Square and marks the junction of "Upper Green", Sneyd Green, Birches Head and Northwood.
In the early 18th century Hanley was still 'a humble collection of dwellings' which lay chiefly around Upper Green (at the junction of Keelings Lane and the present Town Road), and Lower Green (the later Market Square). The whole formed 'two small villages, half a mile apart'.

Providence Methodist Church
1959 photograph.
Town road runs from behind the photographer to the right of the picture on to Keelings Road.
Hulton Street is to the left. On the left hand distance can be seen Birches Head Road.
The church was demolished in 1963 and replaced by a garage and subsequent various retail shops.

---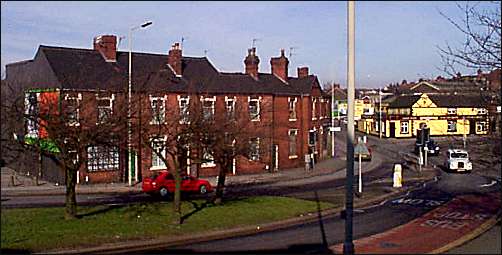 Hulton Street - looking towards Far Green


Hulton Street - looking towards Town Road and Hanley
White building on the right was the "Out of Town" pub.
On the left is "Motor Word" - accessories shop.
photo: 2000
---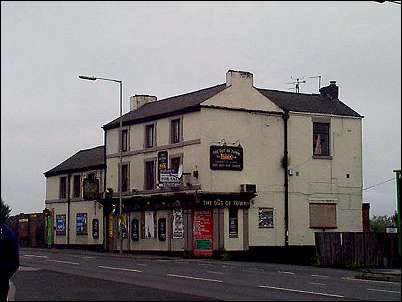 Out of Town pub - Hanley (Near Green)
Town Road, edges onto Central Forest Park
photo taken Aug 2000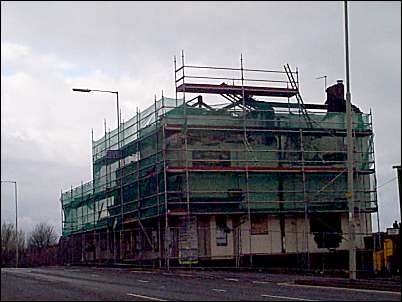 Demolition of the Out of Town pub

The pub site is now replaced with Immigration and Industrial Tribunal offices
(see the Google map at the top of the page)