Fowlea Bank, Basford
Basford Bank as we know it now was not built until 1820, prior to that the turnpike road ran along a steep route "Fowlea Bank" which still exists today behind the houses fronting Basford Bank. This route was turnpiked in 1765 largely as a result of the efforts of Josiah Wedgwood who was to start to build his factory in Etruria in 1769 on land he had purchased in 1767.
---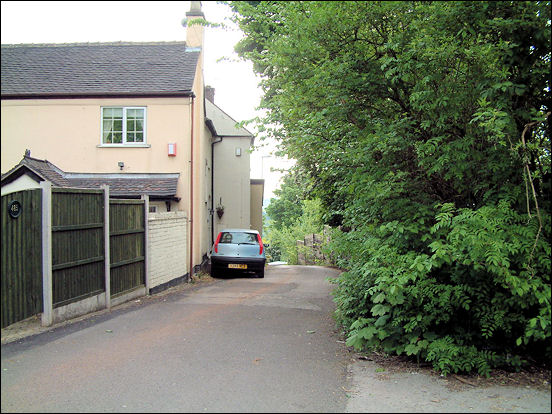 top of Fowlea Bank - just behind the Queen's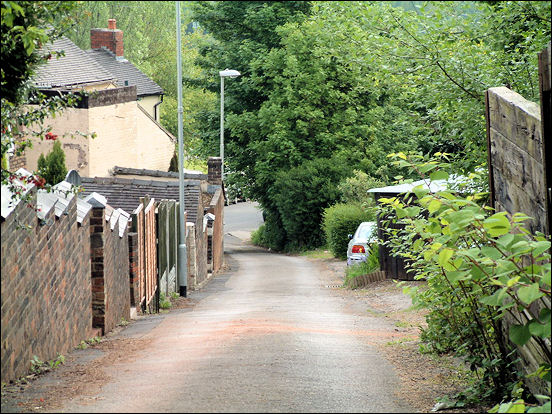 part way down Fowlea Bank, Bank Terrace at the bottom
the steepness of this road shows why there were frequent complaints to the turnpike trust, which lead to the building of the current Basford Bank in 1820.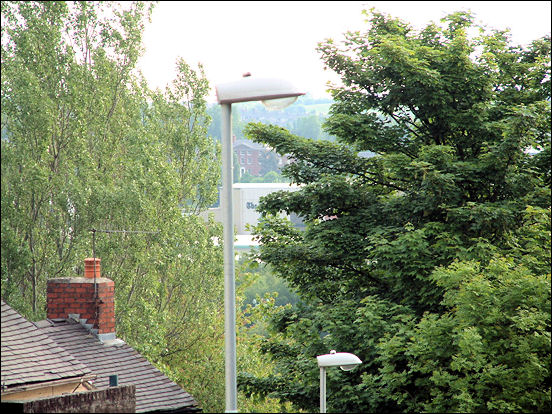 a glimpse of Wedgwood's house from Fowlea Bank
although the trees now obscure the view the prominent position of Wedgwood's house (Etruria Hall) can still be seen. The house was completed in 1771 and was clearly visible from the other side of the valley, a conscious expression of the wealth and social standing of its owner

photos: May 2008