The Middleport Pottery of Burgess and Leigh (opened 1888)


Frontage of the Middleport Pottery


The partners Burgess & Leigh had started business in the 1850's in Tunstall.

They moved to the Central Pottery, Burslem in 1862 and then to the Hill Pottery, also in Burslem town, in 1867 where they rented space at both of these works.

In 1889 they move the business to the Middleport Pottery works which purpose built for them in 1888.




next: View of the factory from the canal side
previous: 1893 advert for Burgess & Leigh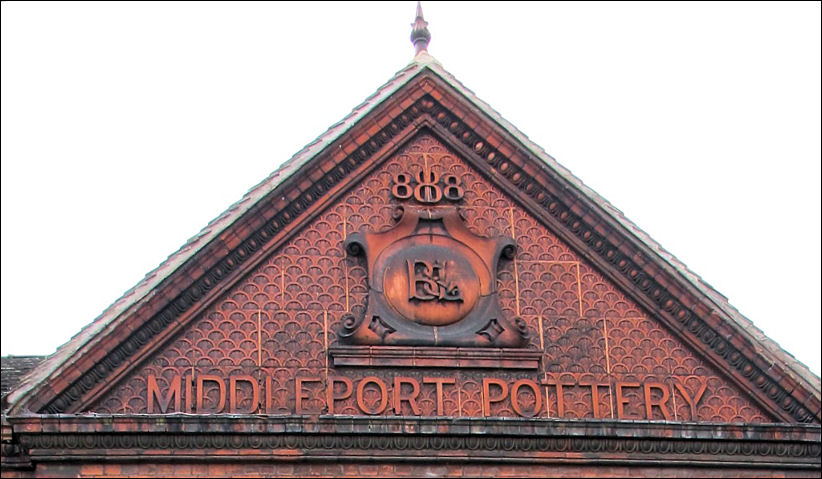 1888
B&L
Middleport Pottery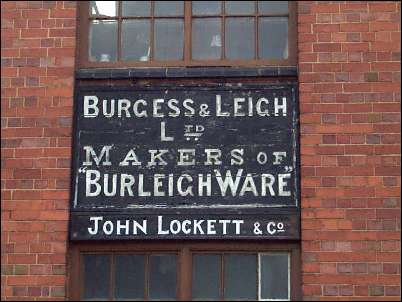 Burleigh Ware - (famous world over ) starts life in this Stoke-on-Trent factory.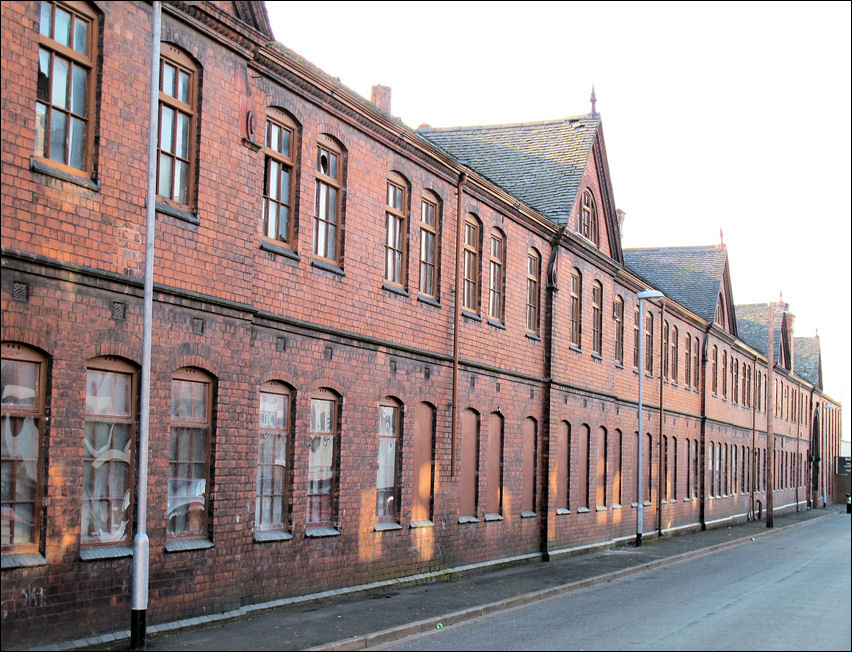 The impressive frontage on Port Street, Middleport, Burslem.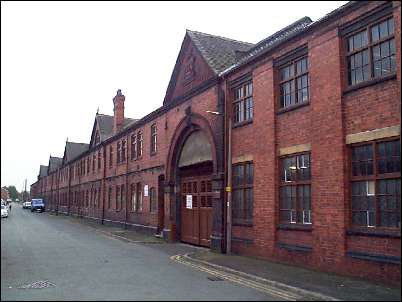 Two story front range, built of plan red brick with a tiled roof.
It has five evenly spaced gabled bays, four of them with lunette windows
and the fifth forming the arched coach entrance at the northern end
of the works.

the arched coach entrance at the northern end of the works

The Middleport Pottery in 2011
Bing Maps
The works were built on the site of an old saggar manufactory alongside the Trent and Mersey Canal, in an undeveloped area, which soon after the erection of the new factory gained a wharf and boat yard, and quickly became surrounded by terraced housing.

The boat yard buildings are to the left of the picture.




next: View of the factory from the canal side
previous: 1893 advert for Burgess & Leigh