The Middleport Pottery of Burgess and Leigh (opened 1888)


Introduction to the walk around the Middleport Pottery

In this tour there are well over a 100 photographs of the factory, its workers and how the ware is produced,
together with maps and other documents.



Next: 1893 advert for Burgess & Leigh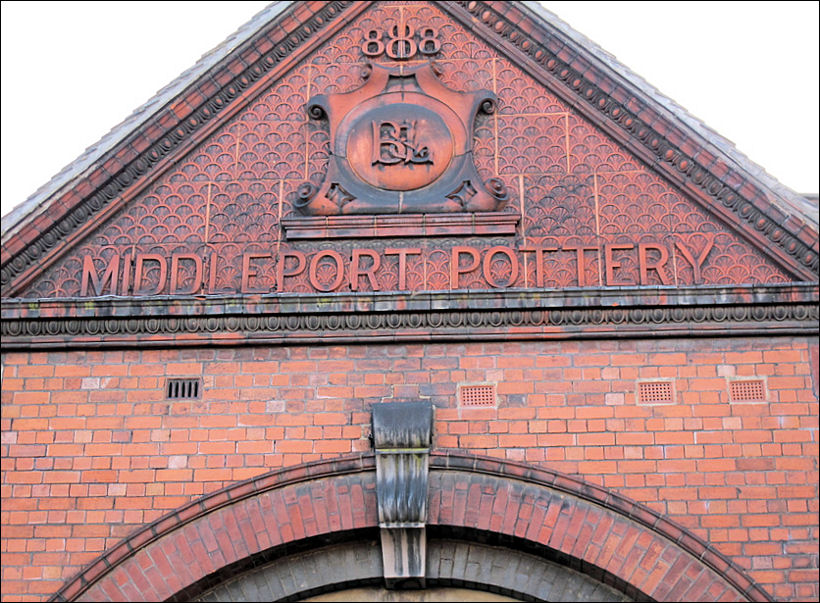 'B&L' - Burgess & Leigh - 1888, Middleport Pottery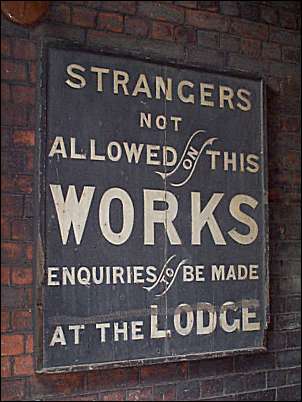 "Strangers are not allowed..."
Warning sign in the factory entrance
---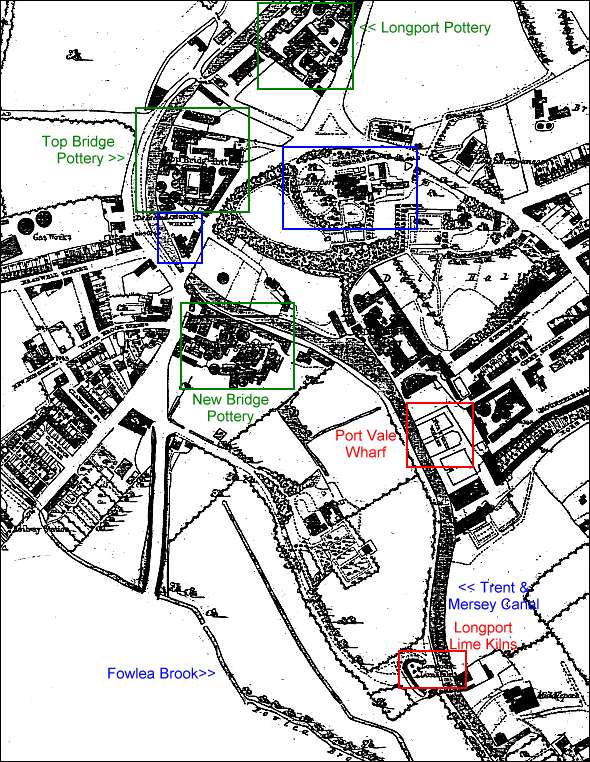 1851 Ordnance Survey map of Longport and Middleport
As it was not built until 1888 the Burgess and Leigh works is not shown on this 1851 map.
The factory was built alongside the Trent & Mersey canal opposite the Longport Lime Kilns
which are shown on the bottom right of this map.
The Trent and Mersey Canal can be seen running from bottom right to top middle
of the map - there were a number of pottery factories alongside the canal.
Raw materials were brought in and finished ware shipped out using the canal.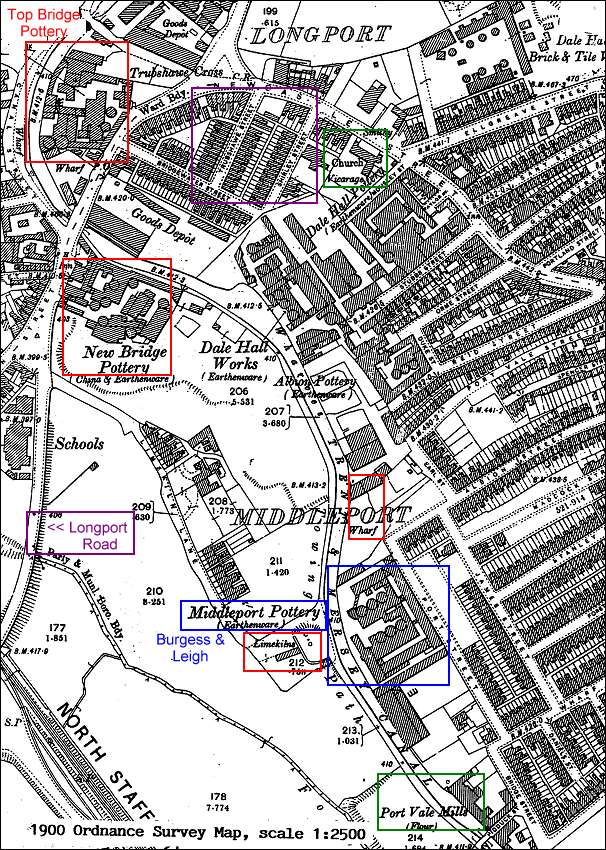 1900 Ordnance Survey map of Longport and Middleport
The Burgess and Leigh factory is clearly seen on this map,
situated between Port Street and the Trent and Mersey canal.
only a few houses are laid out in Port Street at this time
As well as the New Bridge and Top Bridge Pottery (which were on the 1851 map)
the Middleport Pottery, Albion Pottery and Dale Hall Works have sprung up on the canal.
---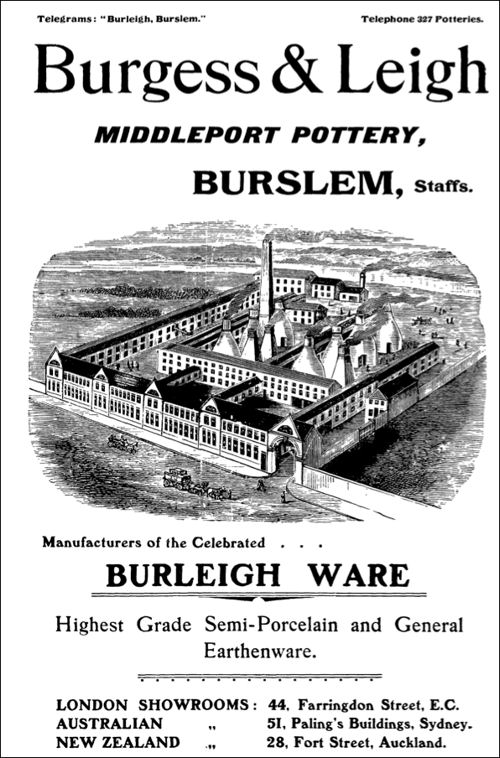 Burgess & Leigh, Middleport Pottery, Burslem - manufacturers of the celebrated Burleigh Ware
Highest Grade Semi-Porcelain and General Earthenware
from: 1907 Staffordshire Sentinel 'Business Reference Guide to The Potteries, Newcastle & District'