Etruria: Etruria and Josiah Wedgwood


(1760 onwards)
Auction of Etruria Estate 1844.

After the death of Josiah Wedgwood II in 1843 the whole of the Etruria Estate was put up for sale in the following year.

The site of the former racecourse was divided into separate lots for the construction of villa residences. The auction map with additional notes by Francis Wedgwood is reproduced here. The front piece of the auction particulars is reproduced below.

Unfortunately no one was prepared to bid an amount acceptable to the Wedgwood family and the next generation had to continue running the works in the second half of the 19th century.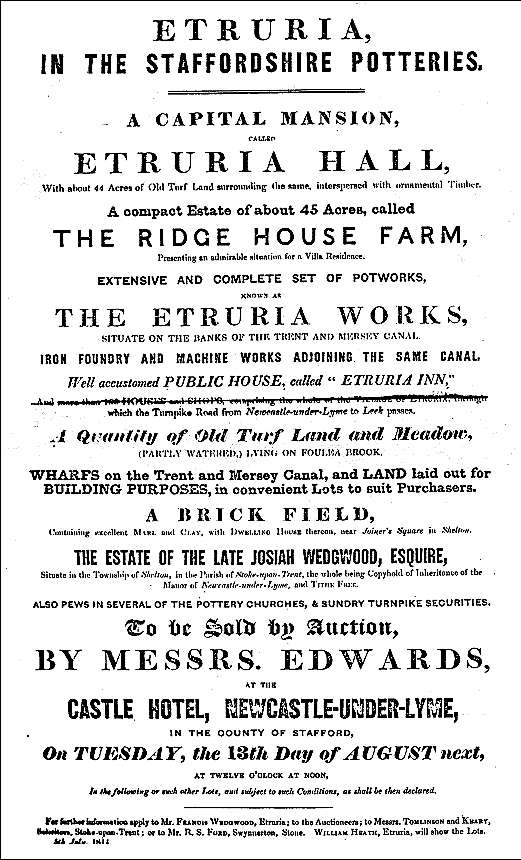 ---

---
questions/comments/contributions? email: Steve Birks