Examples of Wedgwood & Co (Ltd) ware


[ Index of Ware ]

Index Page for Wedgwood & Co

Marks on Wedgwood & Co Ware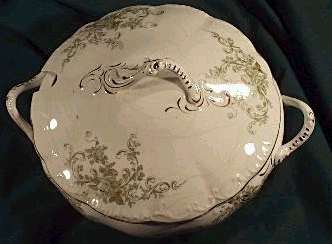 The tureen measures 12" from handle to handle, 8 3/4" across the opening, 6 1/4" across the bottom and 6" high to handle of lid.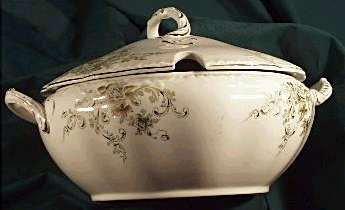 The lid has a slot in it for the serving spoon to stick out. The handles on the side and lid have gold detailing. Around the edge of the lid and top of the tureen are raised designs of wavy vines in the porcelain. The lid and tureen have a green transfer patterns with flowers and leaves with hand painted highlights.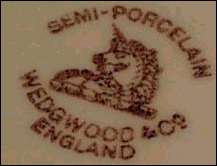 The bottom is marked in brown "Semi-Porcelain Wedgwood & Co. England" with a unicorn in the center.
this mark introduced from 1908 onwards
---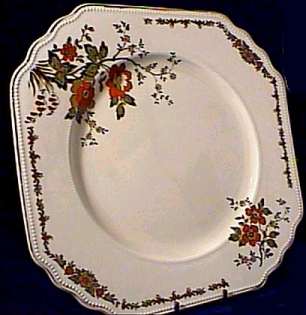 Trentham pattern

this mark introduced from 1936 onwards
---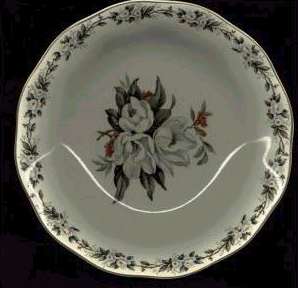 "Wacol Ware" - a trade mark of Wedgwood & Co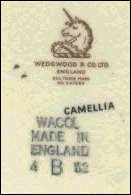 this mark introduced from 1956 onwards
---

questions/comments? email: steve birks