Century Street runs from York Street, Hanley through to Cobridge Road, Etruria. It was originally Brook Street but was renamed in the early 1950's to Century Street.
Brook Street was crossed by two railway lines - the main main North Staffs Railway 'Potteries Loop Line' and a mineral railway line which ran to a coal wharf on Waterloo Road and also to Burslem.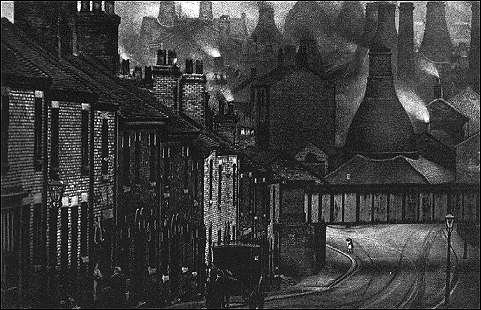 Brook Street (now Century Street) around 1890
---
By 1893 the works were operated by the Pearl Pottery Company....

A descriptive account of The Potteries (illustrated)
1893 advertising and trade journal.