| | | |
| --- | --- | --- |
| | Stoke-on-Trent - Advert of the week | |
theartbay gallery, Stoke-on-Trent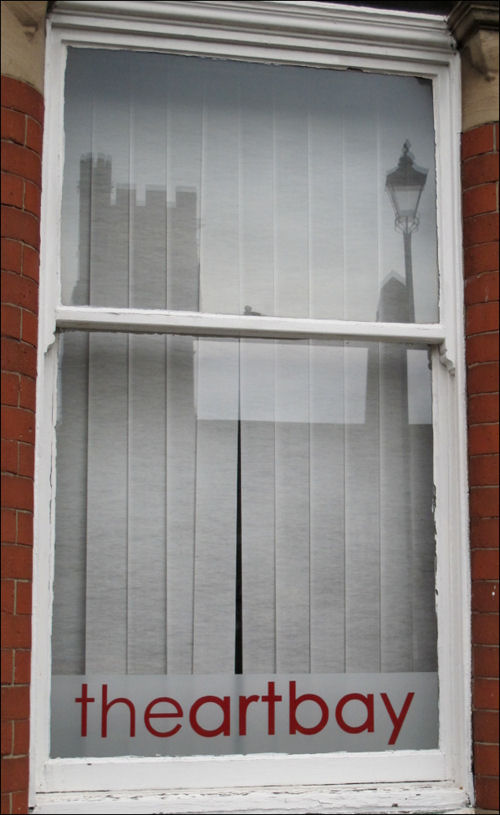 theartbay
Christchurch, Fenton, Stoke-on-Trent
Adverts don't have to be loud and brash - this simple window advertisment for theartbay reflects the street scene in Fenton Square - the reflections are: the tower of Christchurch, the War Memorial and a lampost.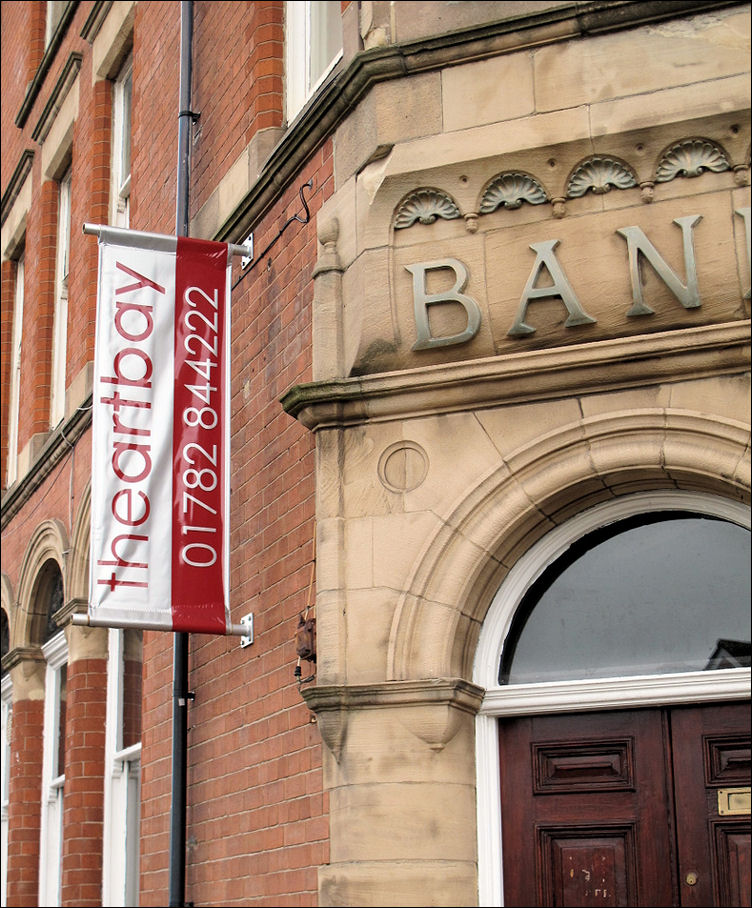 theartbay - located in the former Lloyds Bank in Christchurch Street, Fenton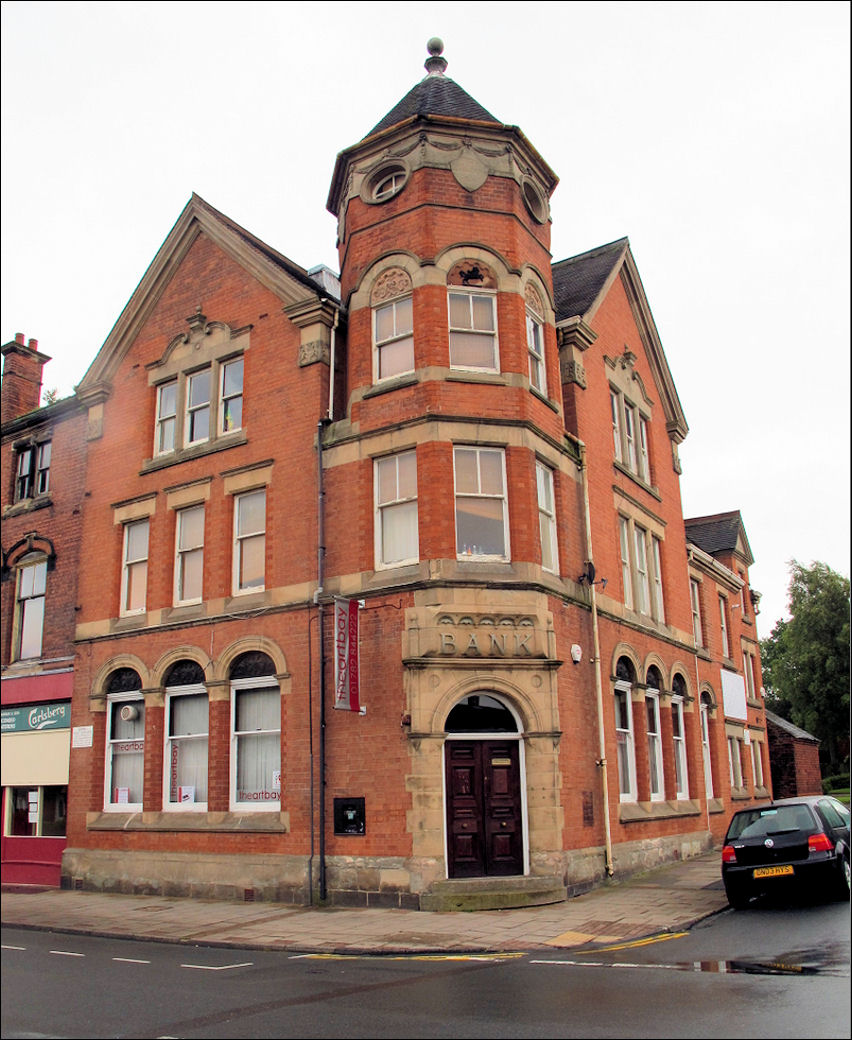 Lloyds Bank occupied well appointed premises over in the forgotten town of Fenton (forgotten by Bennett, but not by Stokies).
Built in similar materials to the Natwest Bank in Burslem, it provides an attractive landmark at the junction of Baker Street and Christchurch Street.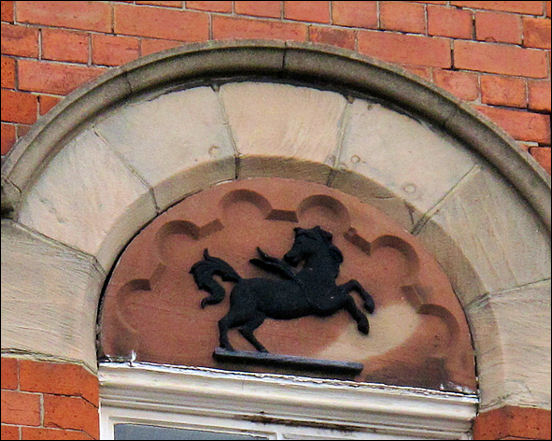 the Black Horse - the symbol of Lloyds Bank is still retained above the window in the upper floor
- a distinctive form of advertising -
Charles Lloyd, from Wales, set up a banking business in Birmingham in 1677, which became the private bank of Taylors and Lloyds in 1765, changing its name to Lloyds and Company in 1853.
It adopted a London goldsmith's sign of a black horse as its symbol in 1884.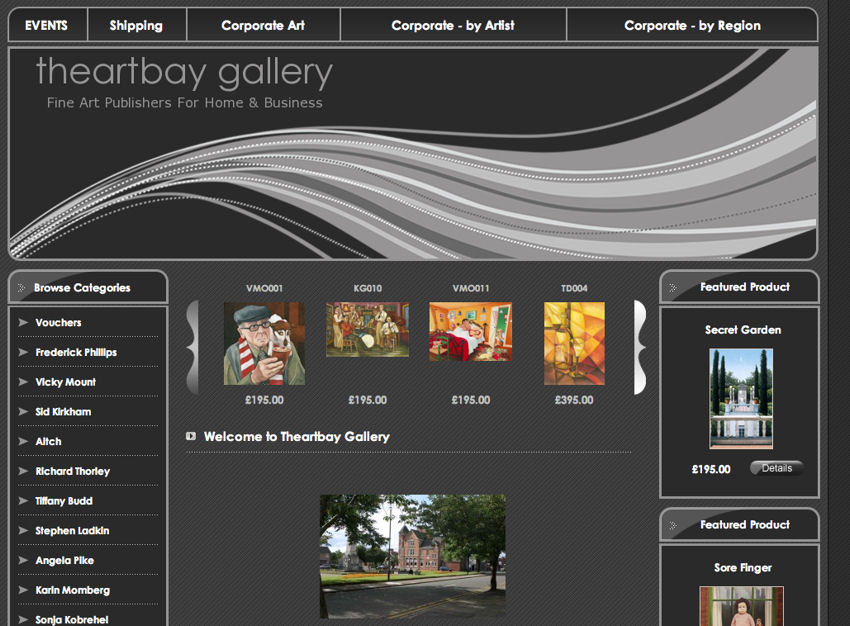 a modern day revolution - Internet advertising