City of Stoke-on-Trent, A fine place to live, work and play

City of Stoke-on-Trent, A fine place to live, work and play
advert from the 1986 National Garden Festival Stoke, Souvenir Publication
the picture shows the reclaimed spoil tip from Hanley Deep Pit
this area now forms the Central Forest Park.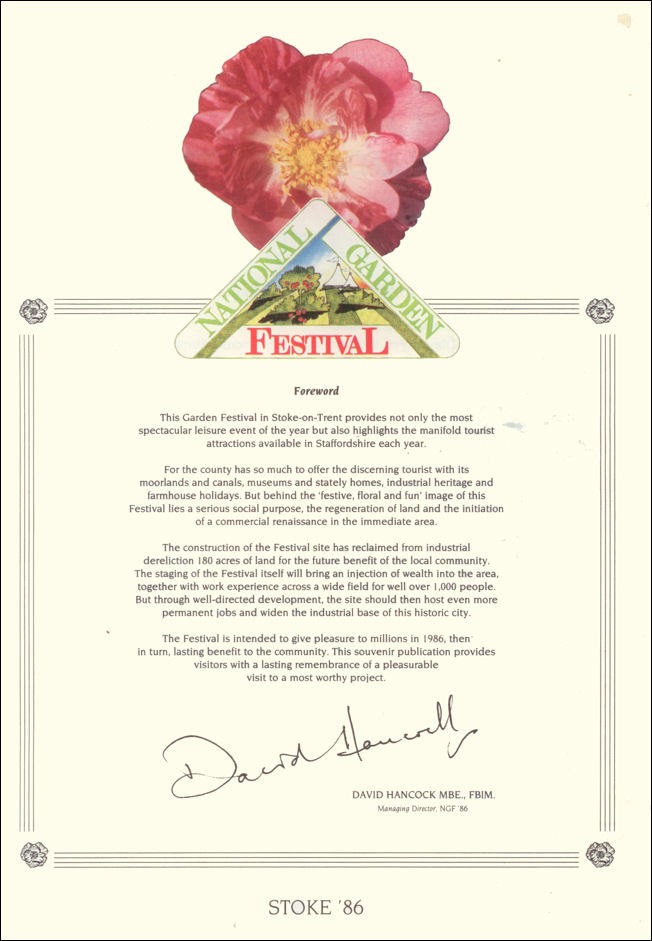 Foward to the Stoke Garden Festival brochure
"This Garden Festival in Stoke-on-Trent provides not only the most spectacular leisure event of the year but also highlights the manifold tourist attractions available in Staffordshire each year.
For the county has so much to offer the discerning tourist with its moorlands and canals, museums and stately homes, industrial heritage and farmhouse holidays. But behind the 'festive, floral and fun' image of this Festival lies a serious social purpose, the regeneration of land and the initiation of a commercial renaissance in the immediate area.
The construction of the Festival site has reclaimed from industrial dereliction 180 acres of land for the future benefit of the local community.
The staging of the Festival itself will bring an injection of wealth into the area, together with work experience across a wide field for well over 1,000 people. But through well-directed development, the site should then host even more permanent jobs and widen the industrial base of this historic city. The Festival is intended to give pleasure to millions in 1986, then in turn, lasting benefit to the community. This souvenir publication provides visitors with a lasting remembrance of a pleasurable visit to a most worthy project."
David Hancock MBE., FBIM
Managing Director. NGF'86
---
The reclamation of the Hanley Deep Pit earlier in the 1980's
was the forerunner of the reclamation of the Shelton Iron & Steel works site. s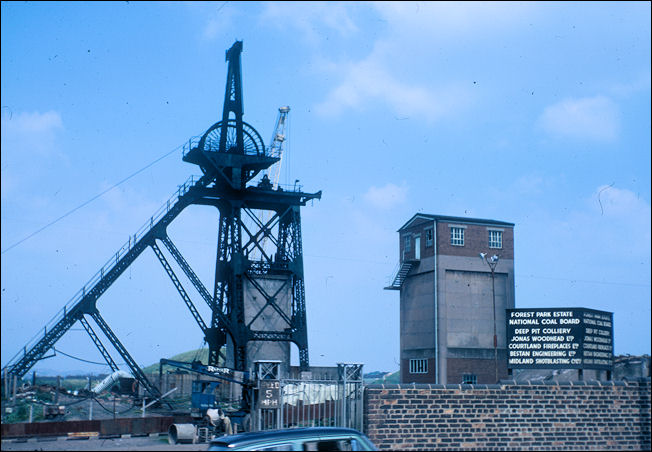 \
the remains of the pithead gear on Town Road at Hanley Deep Pit
[now removed]

The reclaimed and grassed spoil heaps of Hanley Deep Pit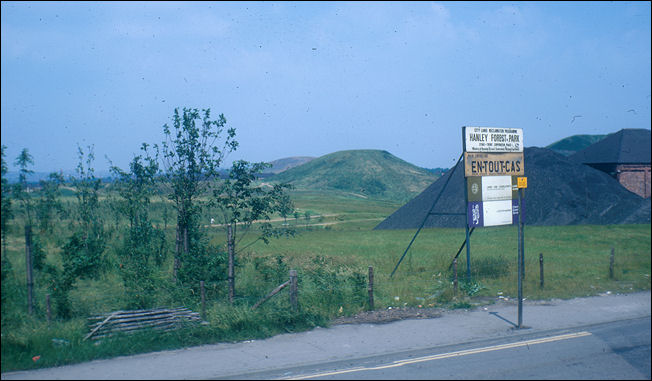 The beginnings of Hanley Forest Park
(now known as Central Forest Park)
photos: Anne Buckland
---

Central Forest Park in 2011 - reclaimed from the Hanley Deep Pit Colliery
one of the most sucessful reclamation projects in the whole country
picture: Bing Maps
Created on the 80 acre site of Hanley Deep Pit Colliery.
The project won first prize in a national awards scheme sponsored by the
Times Newspaper and the Royal Institution of Chartered Surveyors.

Over 40,000 trees were planted and the spoil mounds have been reshaped, grassed over and a lake created.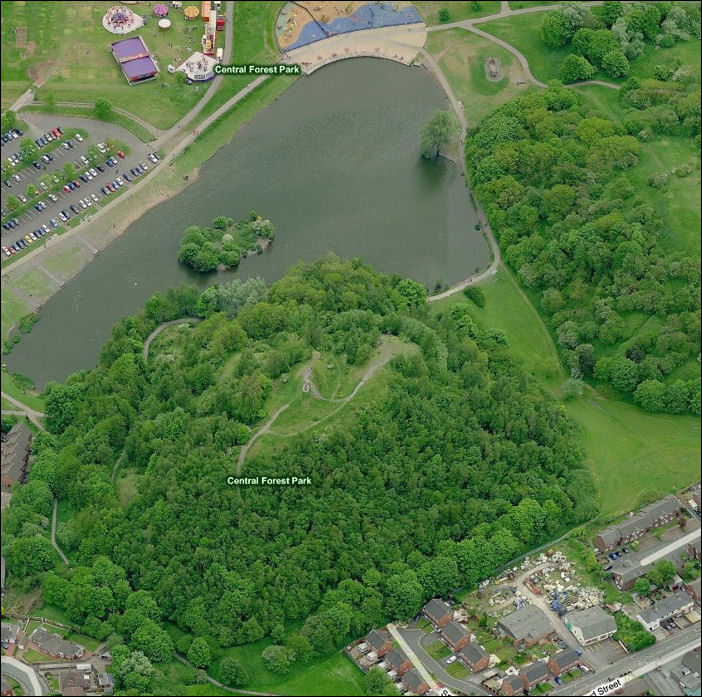 the two spoil tips are now covered in 100's of mature trees
Hanley Deep pit was owned by the Shelton Iron, Steel & Coal Co. Ltd. and coal was supplied by rail to the cokeing ovens at the steel works.

The original Deep Pits were sunk in 1854 to a depth of 500 yards. In the early years of the century the shafts were widened and deepened to 880 yards making it the deepest mine in the country.

During the 1930s, it employed 1552 men and boys underground and 395 on the bank. It closed in 1962 but shome of the head gear and all of the spoil tips were left. In the early 1980's the site was cleared and landscaped.