| | | |
| --- | --- | --- |
| | Stoke-on-Trent - Advert of the week | |
Bailey's Garage Ltd., Leek Road, Hanley, Stoke-on-Trent

Bailey's Garage Ltd., Leek Road, Hanley, Stoke-on-Trent
advert from 1957 City of Stoke-on-Trent Handbook
---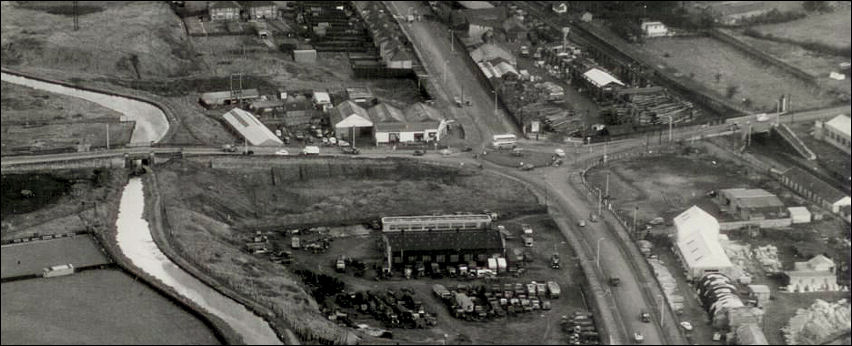 Bailey's Garage at the corner of the roundabout at Leek Road - c.1950's
Bailey's Garage is on the top left hand corner of the roundabout
To the left is the Caldon Canal which was opened in 1779 - it joins the Trent and Mersey Canal at Etruria and was built to carry minerals from the uplands of the Peak District to the Potteries.
Bucknall Road runs left to right across the picture and it crosses the canal at the Ivy House Bridge. The roundabout is the junction of Bucknall Road and Leek Road (the section of the road nearest the camera was originally Abbey Road).
At the crossroads is a saw mill. Front left is Beeches Garage and front far right is the Bucknall Station platform. Bailey's Garage is on the top left of the roundabout.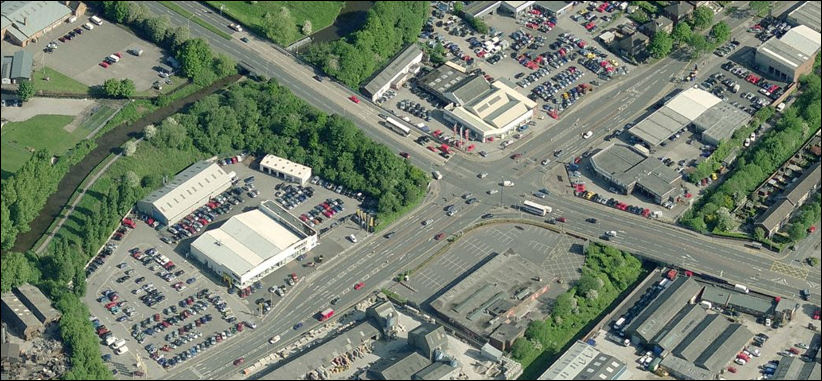 the same junction in 2001 - the Holdcroft Motor Group occupy
three corners of the junction, including the site of Bailey's Garage
Terry Holdcroft took over Bailey's Garage in the mid 1960's and developed it into a large vehicle sales group
Bing Maps - 2011
---

Bailey's Garage in 1957