| | | |
| --- | --- | --- |
| | Stoke-on-Trent - Advert of the week | |
Brown-Westhead Moore & Co. Ltd. Cauldon Works, Stoke-on-Trent


c.1773 the Cauldon Works wich later became Messrs. T. C. Brown-West-head, Moore and Co., were founded by the famous potter, Mr. Job Ridgway.

At the death of Job Ridgway in 1814 the business passed into the hands of his two sons, John and William, and, on the retirement of William, the concern was carried on for many years under the sole management of Mr. John Ridgway.

In Mr. Brown-Westhead and Mr. W. Moore became associated with the firm, and from then to the 1890's the business increased six-fold.

In 1905 the business was renamed Cauldon Ltd.

In 1920 the business moved to the Crescent Pottery in Stoke and was renamed Cauldon Potteries Ltd.

In 1962 the firm was divided when the porcelain side was continued by E.W. Brain & Co. Ltd., (now Coalport, which in turn is part of the Wedgwood group). The business of Cauldon Potteries Ltd. was acquired by Pountney & Co. Ltd. of Bristol during the later part of 1962. The business of Pountney failed in 1977.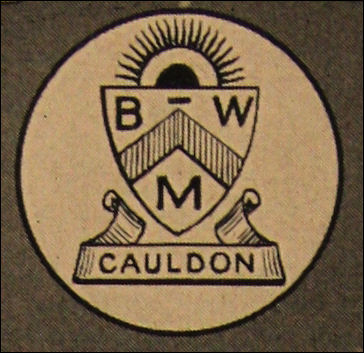 ---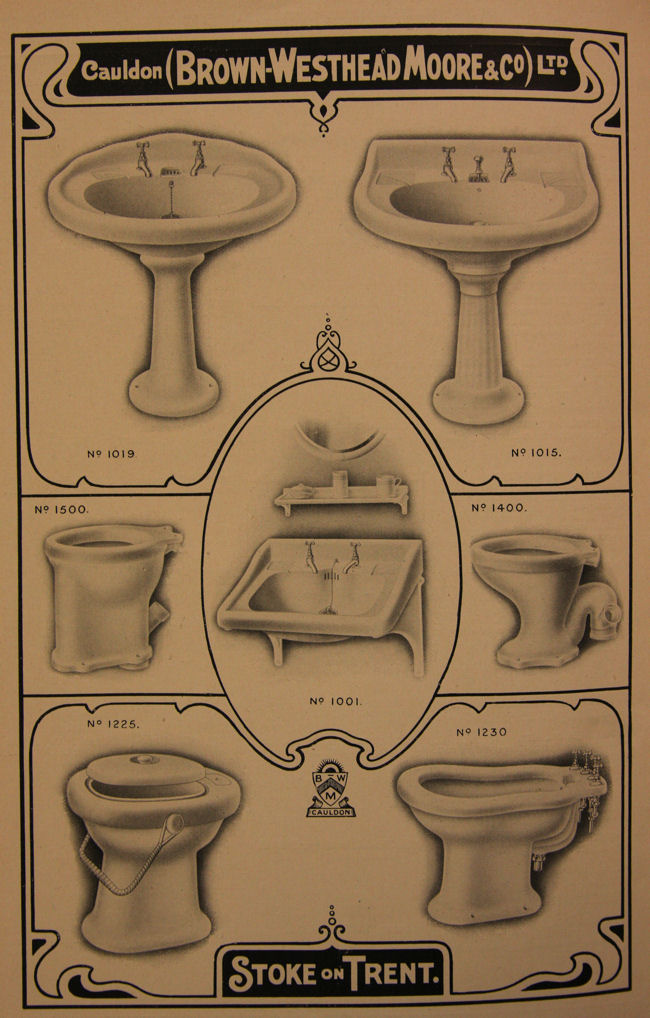 Brown-Westhead Moore & Co. Ltd. Cauldon Works, Stoke-on-Trent
Sanitary Ware

Advert: Stoke-on-Trent Chamber of Commerce Handbook - 1912
supplied by: Basil Jeuda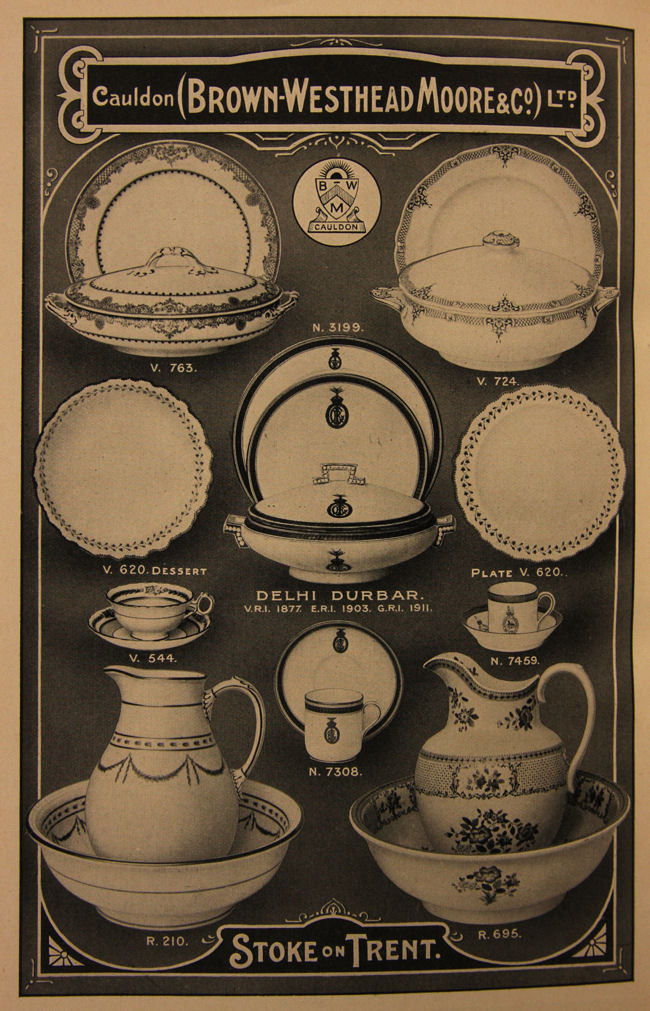 Brown-Westhead Moore & Co. Ltd. Cauldon Works, Stoke-on-Trent
Table and Wash Ware

---