Location and period of operation:
| | | | |
| --- | --- | --- | --- |
| Canning Pottery (Co) | Fenton | c.1896 | c.1936 |
Earthenware manufacturer at Canning Street, Fenton, Stoke-on-Trent, England
The works appear to have started out as the Canning Pottery in Canning Street, Fenton between 1896 and 1907 and this belonged to R H & S L Plant.

Around 1912 the Canning Pottery Co. was formed and Harold J Plant (son of R H Plant) was a partner.

The principal production was teapots, jugs and other utilitarian earthenware.

In 1923 they registered the "Decoro" trademark and the trademark registration number was 429479.
These "Decoro" wares were of an all-over decoration in dark colours and were a sideline to their principal production of teapots.

The production of this style of "Decoro" appears to have finished about 1930, when the factory expanded its teapot and jug manufacture, then in 1932 they started producing a "Decoro Flame" ware with a striated glaze effect and later, in 1933, they introduced a more floral hand-painted ware that carried the "Decoro" trade mark.

The company closed around 1936. The Decoro name was purchased by R.H. & S.L. Plant and used at the Decoro Pottery.
Information courtesy: Brian J Hunt; Michael Perry
The trade name "DECORO" was continued by the Decoro Pottery Co
---
catalogue from the archive of John Barker
courtesy of Andrew Barker
---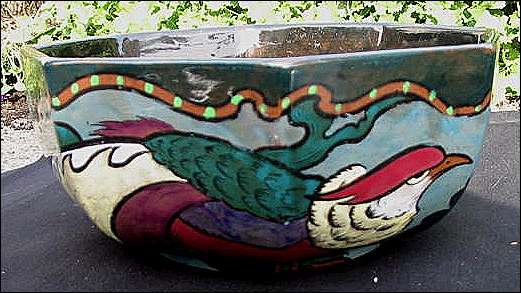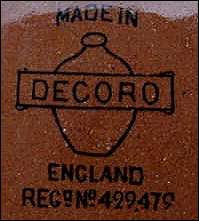 Decoro Ware bowl
---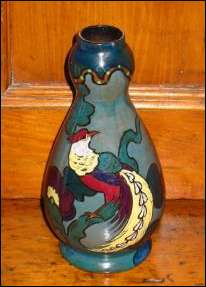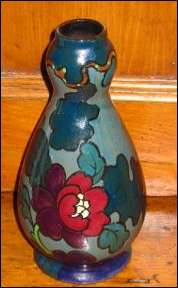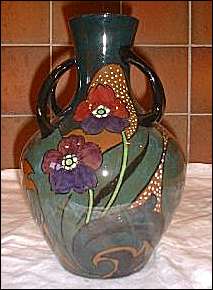 Typical Decoro Ware vases
Made In England
Reg. No. 429479
DECORO
---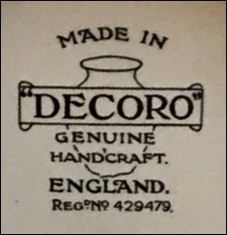 hand painted vase in the Hnadcraft range
---
Initials and marks used on ware for identification:
DECORO
---

Decoro
Made in England
Regd No 429479

c.1923-36


Decoro
Genuine Handcraft
Made in England
Regd No 429479

c.1933-36
---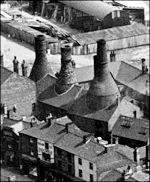 - click for information on the
Canning Street works -
---
Questions, comments, contributions? email: Steve Birks
---
The Canning Pottery Company
Decoro Ware
Canning Street, Fenton, Stoke-on-Trent

- back -
---