| Index of Churches and Chapels | Index of Newcastle Churches |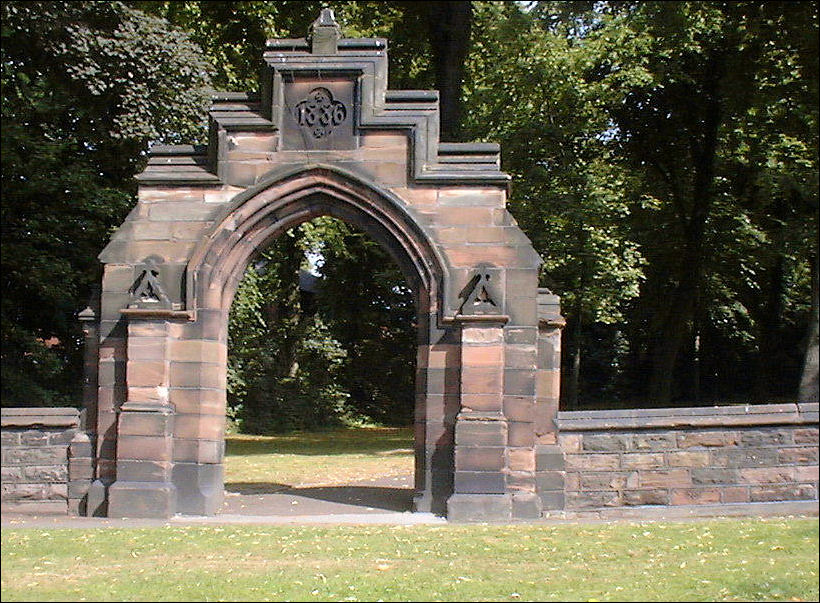 Gate to St. Georges - date stone is 1886
photo: John Booth - 1999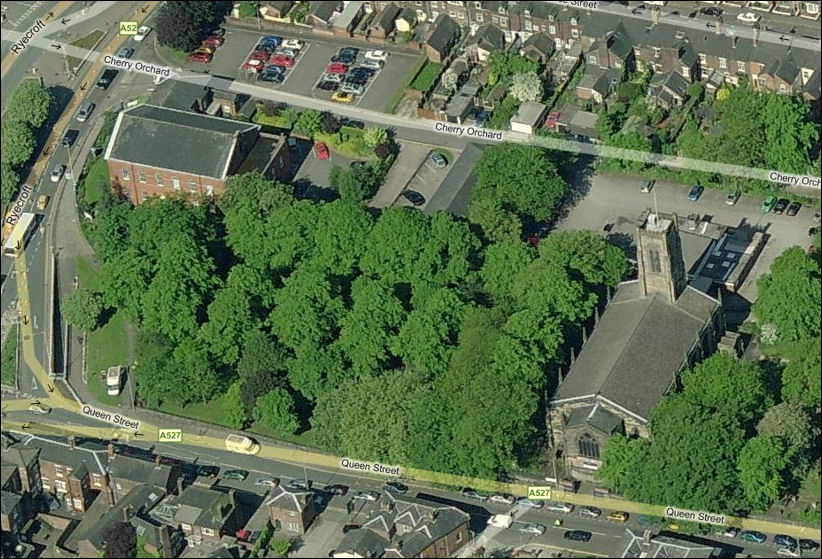 St. George's on Queen Street- The Brampton, Newcastle-under-Lyme
to the left is the former Ebenezer Methodist Church
Bing Maps

St. George's was consecrated on 18th September 1828.
The church occupies a commanding position on the upper slopes of The Brampton.
It was designed by Francis Bedford (1784-1858).
In 1879-81 extensive alterations were made to the church.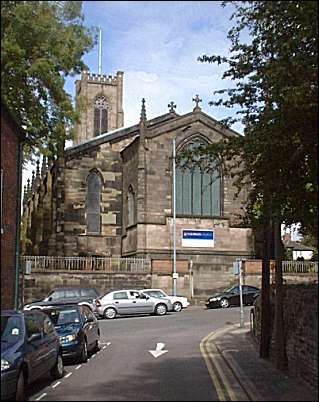 St. George, Newcastle-under-Lyme
Brampton Side

St. George, West End entrance
photos: 2000 | Peter Bennett

also see..
---
---
Christian Heritage of Stoke-on-Trent