Limited Edition Water colours of Stoke-on-Trent by Anthony Forster (Royal Doulton artist)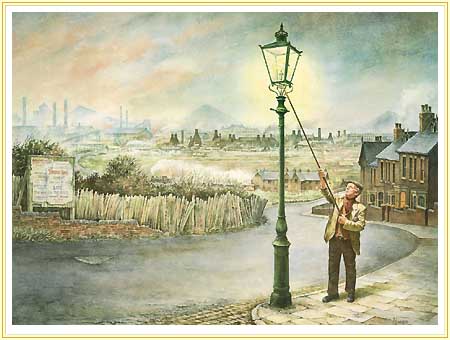 ECHOES of ETRURIA

A haunting image of The Potteries past... The unique character of a City born in the smoke and fires of a million chimneys and the curious bottle-shaped ovens of its famous factories.
Lamplighter on Basford Bank with view of old Etruria in Staffordshire.