| index of Pubs, Inns & Beer Houses |
| Index of Burslem Pubs |

Duke William - Burslem
St John's Square
photo 2000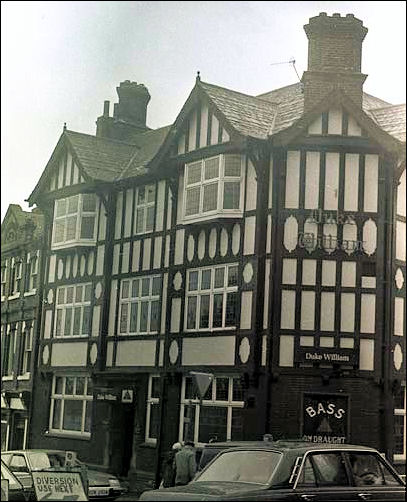 "This public house is an irregular corner structure in St. John's Square, Burslem. It was constructed during the 1830's. The door and porch on the ground floor have three stone steps and decorative stone lintels with entablature, supports and side supports. There is a metal cellar grille at ground level."
photo: © The Potteries Museum & Art Gallery, Staffordshire Past Tracks

1818 Licensee: Hannah Sheldon
1851 Licensee: James Lockett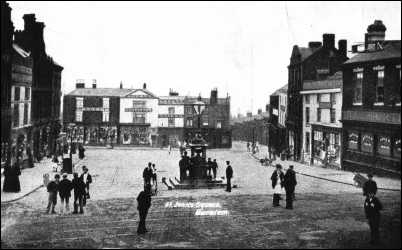 Photo of St. John's Square around 1909
the Duke William on the extreme right is having its chimney renovated.
Not the absence of the black and white cladding which is apparent in the 2000 picture above.

St. John's Square area in 1851

see larger area map