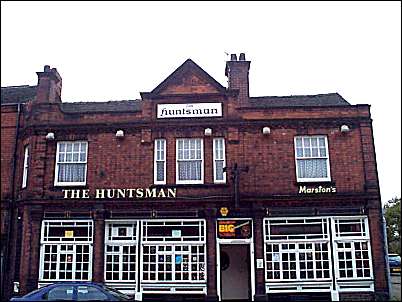 The Huntsman - Burslem
Westport Road (was Liverpool Road)
photo: 1999
The Huntsman on Westport Road (previously Liverpool Road) was built in 1889, it was built on or about the site of the White Hart Inn which was part of the Enoch Wood's Fountain Place Pottery complex.
photo: 2008

Date in the pediment above The Huntsman
built in 1889
The Huntsman public house stands on Westport Road in Burslem, formerly known as Liverpool Road until 1878, and previously to that called Hill Street. The datestone shows that this building was constructed in 1889. It is three room wide by two rooms deep with a cellar and an attached two storey rear projection. The roof has a central triangular pediment with a datestone and pub sign.

photo: © The Potteries Museum & Art Gallery, Staffordshire Past Tracks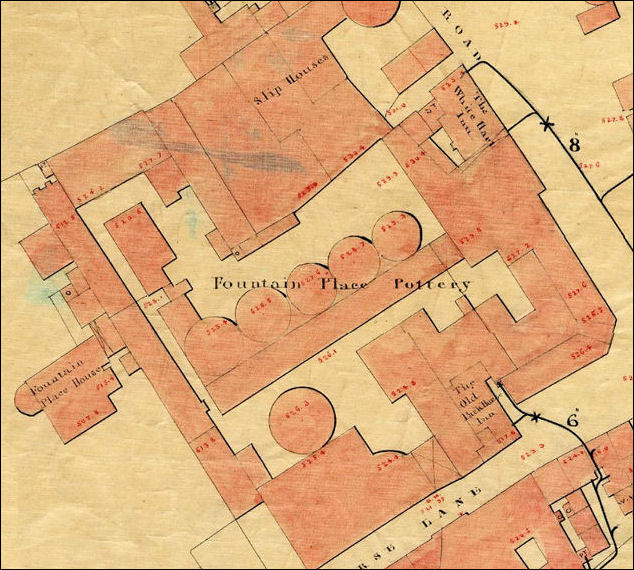 The Enoch Wood's Fountain Place Pottery complex in 1851
the White Hart Inn and the Old Packhorse Inn were part of the pottery works complex

see larger area map