The New Inn - Burslem
Fountain Place
photo: 2008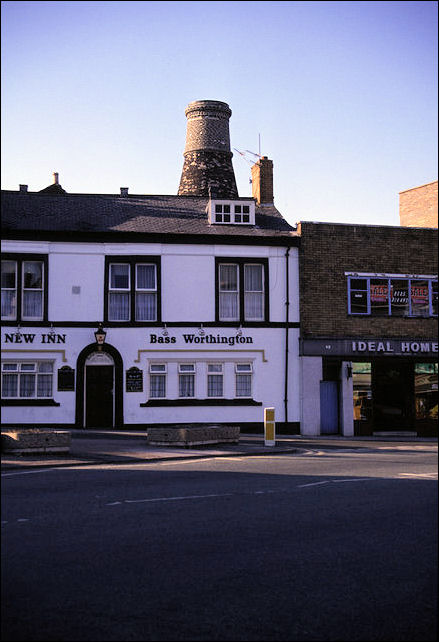 The New Inn in 1989
The oven is at the Central Works works and is photographed from Fountain Place
photo: © Chris Allen June 1989
and licensed for reuse under this Creative Commons Licence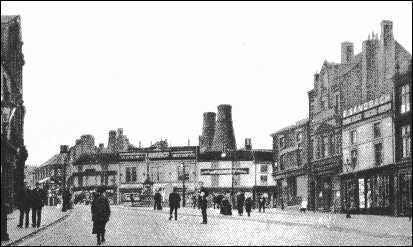 View northwards from the bottom of St. John's Square, Burslem.
This picture shows the closeness of the factories and shops in the centre of Burslem, there are no overhead tram wires indicating that this picture was taken before 1903.
The bottle kilns to the left are the Crown Works and and those to the centre-right are the Central Works.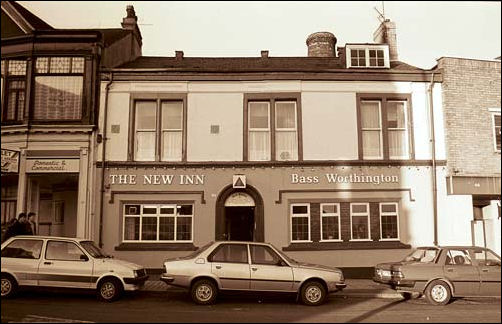 New Inn, 50 Market Place / Fountain Place, Burslem
This public house is believed to have been constructed before 1832. It stands in the Market Place in Burslem town centre. It is a two storey building, three rooms wide by two rooms deep.
photo: © The Potteries Museum & Art Gallery, Staffordshire Past Tracks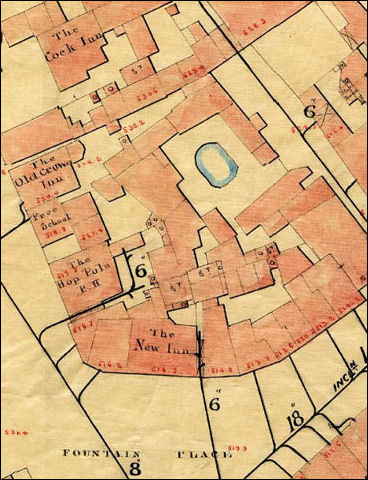 Fountain Place area in 1851
The Cock Inn and The Hop Pole are no more -
the Old Crown Inn and the New Inn are still in existence

see larger area map