Bournes Bank, Burslem, Stoke-on-Trent



Streets of Stoke-on-Trent | Bournes Bank |
---


| Index of all Burslem Streets |
Bournes Bank, Burslem, Stoke-on-Trent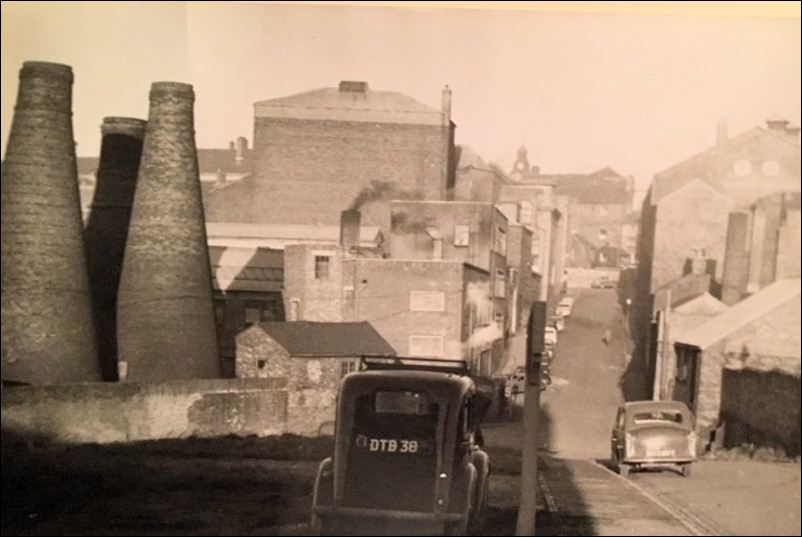 Bournes Bank in 1964
photo by Frederick Woolley and supplied by Ken Macfarlane
---
Bournes Bank runs from Queen Street to Woodbank Street.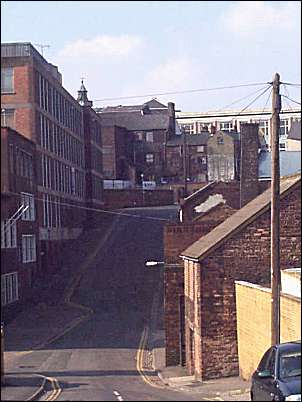 Old Church Street (Bournes Bank) used to be the main route from Burslem town to St. Johns Church, a more direct route was built in the form of New Church Street. When the new street was built this one became Old Church Street and later Bournes Bank.
This view is taken half way down and the top of the
Town Hall is just visible on the skyline.

1812 map of Burslem showing the newly laid out streets
---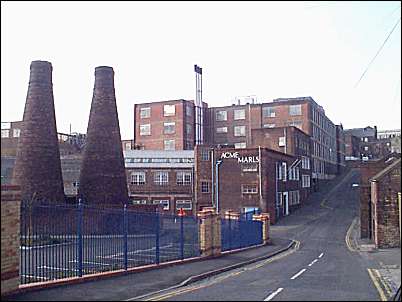 At the bottom of Bournes Bank the kilns of Acme Marls.
---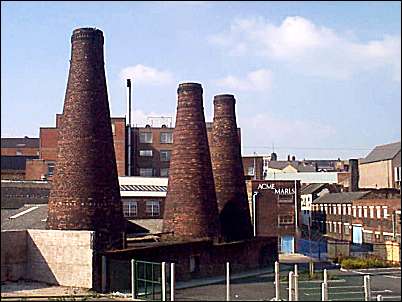 The kilns of Acme Marls are the only remaining downdraught type of potters ovens.
They are listed buildings

photos: 2000
---

---
Did you live in this street or area?
questions/comments/contributions? email: Steve Birks