Hobson Street (formerly Albert Street), Burslem, Stoke-on-Trent



Streets of Stoke-on-Trent | Hobson Street |
---


| Index of all Burslem Streets |
Hobson Street (formerly Albert Street), Burslem, Stoke-on-Trent
Because of the fact that the six towns of Stoke-on-Trent had grown up independently there had been duplication of many street names which led to confusion as people started to move more freely around the city.
For example there were 7 'Albert Streets', 11 'Church Streets' and 12 'High Streets'.
In the early 1950's a large number of streets were renamed. In March 1955 the City of Stoke-on-Trent published a booklet entitled "Complete list of streets renamed and list of new streets laid out since January 1950"
The name Hobson Street was chosen after George Hobson - the owner of the Albert Street Pottery.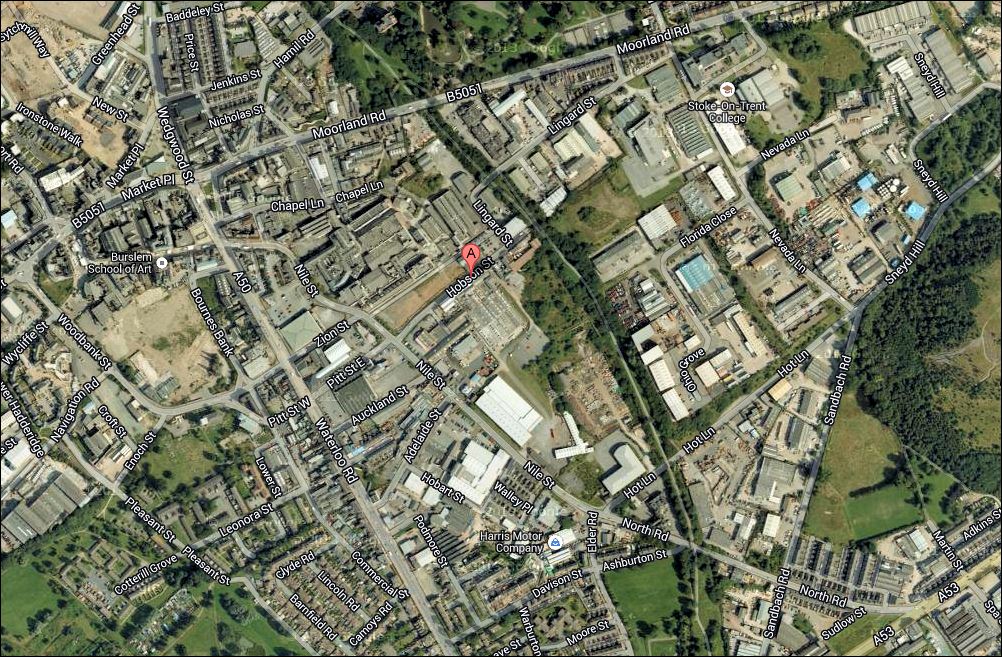 Hobson Street, Burslem
Google Maps
formerly Albert Street - was renamed to Hobson Street in the mid 1950's
---
from..... 1907 Staffordshire Sentinel
'Business Reference Guide to The Potteries, Newcastle & District'
---
William Wood and Co. at the Albert Street Works
George Hobson at the Sneyd Pottery (previously called Albert Street Pottery)
---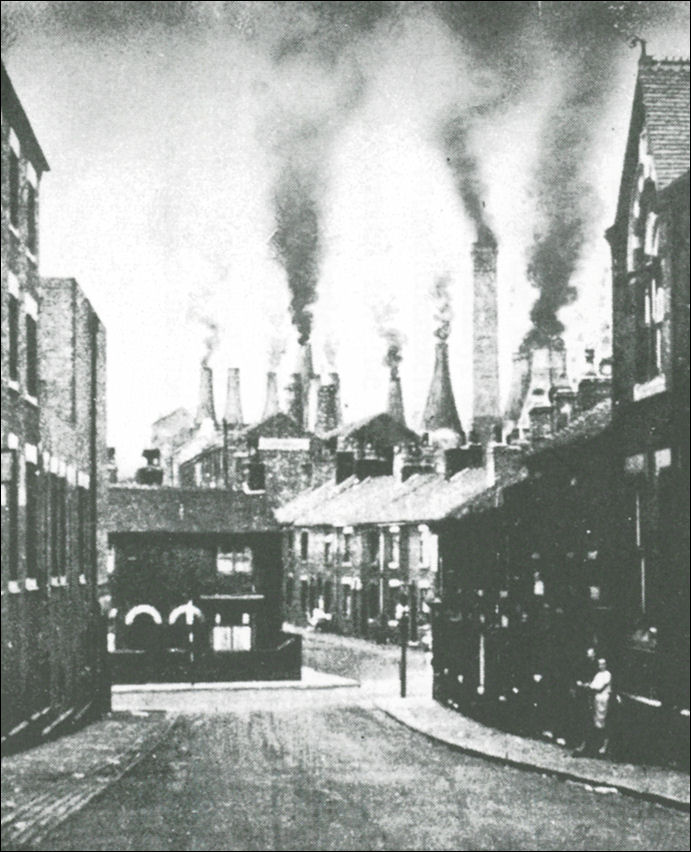 the street in the middleground with the potworks was Albert Street
(renamed Hobson Street in the early 1950's)
- click picture for more information on the Albert Street Works -
---
Did you live in this street or area?
questions/comments/contributions? email: Steve Birks
---