Hulton Abbey to Ruston Grange

the
layout of the Abbey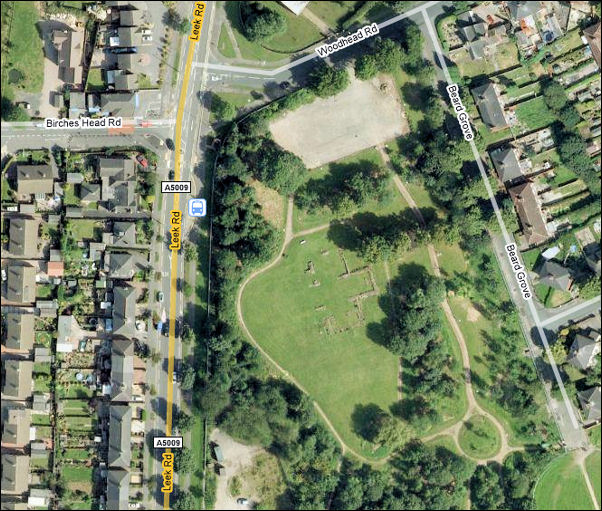 site of Hulton Abbey - Google maps 2008


---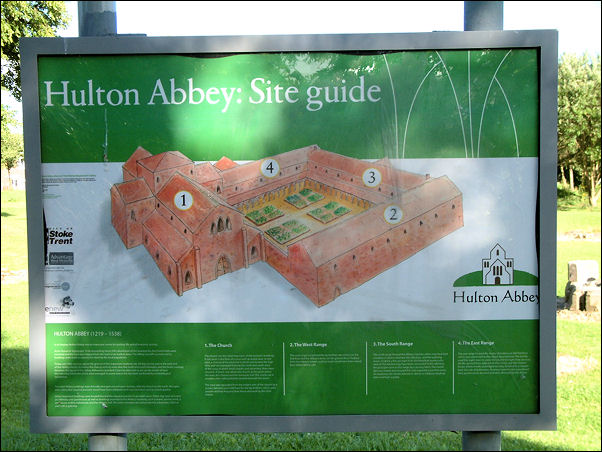 Hulton Abbey : Site Guide
1) The Church - was the most important of the monastic buildings. It was built in the form of a cross with an aisled nave to the west, a chancel at the east end in which was located the high alter, and the two transepts forming the north and south arms of the cross, in which small chapels and secondary alters were situated. A tower rose above the church at the point where the nave, the chancel and the transepts met.
The monks sat in wooden choir stalls probably situated beneath the tower.
The nave was separated from the eastern arm of the church by a screen. Services were held there for the lay brothers which were simpler and less frequent than those attended by the choir monks.
2) The West Range - comprised the lay brother's dormitory on the fist floor and the Abbey's stores on the ground floor. Produce from the Abbey's estates, such as wool, would have been stored here before being sold.
3) The South Range - housed the Abbey's kitchen which may have had a buttery or pantry attached, the refectory, and the warming room in which a fire was kept lit for the benefit of the monks who were ill. The kitchen may have been connected to the refectory, the principle room in this range, by a serving hatch.
The monks' diet was simple and included fish and vegetables, but little meat. At mealtimes the monks listened to religious readings delivered from a pulpit.
4) The East Range - housed the monk's dormitory on the first floor which was connected to the church by a staircase. The monks used the 'night stairs' to enter the church for night time services.
On the ground floor, adjacent to the church, was the chapter house where the monks assembled each day to listen to a chapter from the rule of St. Benedict. Business matters were conducted here, punishments decreed and tasks allocated by the Abbot.



next: remains of the Abbey
previous: introduction to the Abbey & Ruston Grange