Examples of Charles Allerton Ware

[ Index of Ware ]

Marks on Charles Allerton ware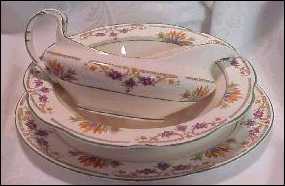 Allerton China Serving 3Pc Platter Gravy Bowl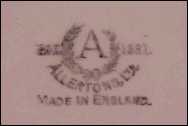 10" Flow Blue Dinnerplate in Onion Pattern by Allerton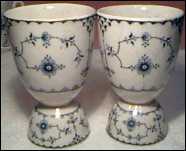 2 Eggcups, 4 1/4" tall, marked "Allerton's, England", they have a flow blue type floral and pattern band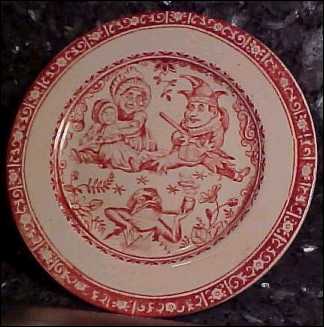 5 1/2 inch Childs Staffordshire Transferware Tea Plate from a Punch and Judy Tea Set circa 1890's.
Marked on back: Punch, Allerton & Sons England.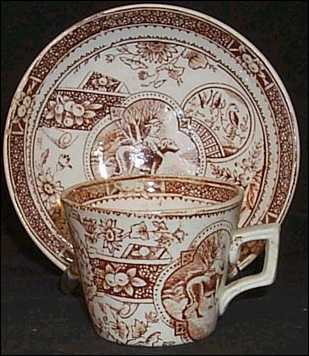 Charming child's Staffordshire cup and saucer by Charles Allerton and Sons featuring a Victorian girl hugging a large dog.

Brown transfer. Circa 1890. Saucer measures 4.5 inches in diameter.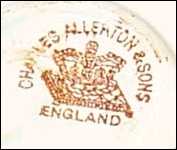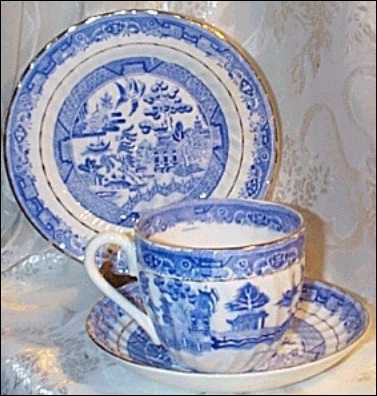 Blue Willow Tea Trio by Charles Allerton & Sons.
Huge teacup measures 4 3/4" across including handles, and 3 1/4" high. The saucer is 6 1/4" across, and the dessert plate 7" in diameter.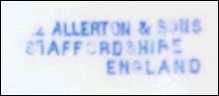 questions/comments? email: steve birks