Examples of Ware manufactured for Jonroth


[ Index of Ware ]

Index page for Jonroth


Identifying Marks on Jonroth ware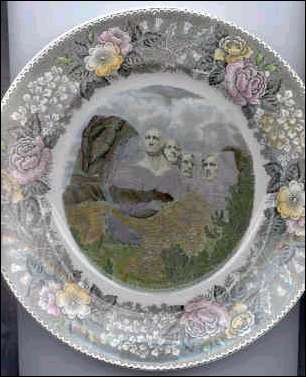 Adams produced plate "The Shrine of Democracy"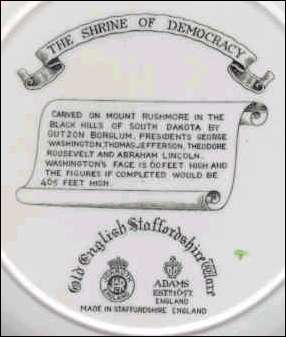 Old English Staffordshire Ware
---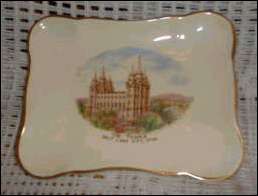 ---
---

Produced by Crown Ducal - A G Richardson
Jonroth Staffordshire Transferware Crown Ducal Plate is done with a blue/white transfer. JonRoth was a big importer of quality English souvenir pieces and this was imported for Reyes' Art & Curio Store, Catalina Island. This particular Plate has Avalon Bay in the center and around the rim are Flying Fish; The Casino; Seal Rocks; and the Steamer "Catalina". Between each of these depictions are wonderful flowers.

The Plate measures 10" in diameter. The back of the plate is marked blue and reads: " Souvenir Avalon Santa Catalina Island California Old English Staffordshire Ware Johnroth England Made in Staffordshire England by the Crown Ducal Potteries Imported Exclusively for Reyes' Art & Curio Store Avalon, Catalina Island California" along with the JonRoth logo with the crown.
---

questions/comments? email: steve birks
11/08/2001