ART DECO SOLIAN WARE SAUCER. MADE BY SOHO POTTERY COBRIDGE, C1930`S. HAND PAINTED.APPROX FOUR INCHES WIDE.
---

Jam or marmalade pot - made in the 1930s by the Soho company in Stoke on Trent. It is boldly decorated in deep blue, red, green and has lots of gold embellishment, especially on the lugged handles and knob to the lid. The background is white. It is 3 1/2" high to the top of the lid and 6 1/4" across.
---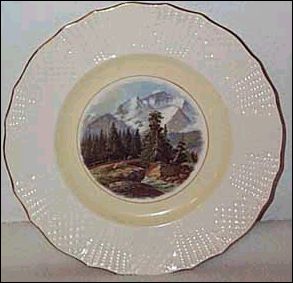 This plate measures approximately 9 inches. It is Solian Ware from Soho Pottery, LTD, Cobridge, England. It is backstamped and handwritten with the number 7274. As you can see it features a lovely mountain scene.
---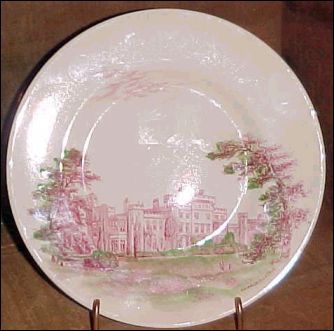 Castles of England Plate..8"..depicting Hawarden Castle...by Soho Pottery Cobridge England..engraved by C Sherewin
---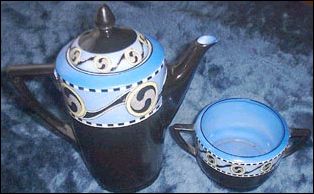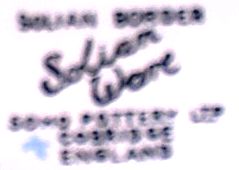 Solian Ware Coffee set., made at the Soho Pottery Ltd, Cobridge, England