| | |
| --- | --- |
| Hollinshead & Kirkham (Ltd) | |
Location and period of operation:
Hollinshead & Kirkham (Ltd)

Burslem
Tunstall

c1870
c1876


1956
Earthenware manufacturer, originally at Burslem and then in c1876 they took over the Woodland Pottery, Woodland Street, Tunstall.

In c. 1890 they took over the Unicorn Pottery, Amicable Street, Tunstall, Stoke-on-Trent - from Wedgwood & Co.

The factory was purchased by Johnson Bros (Hanley) Ltd in 1956

The famous Clarice Cliff was a lithographer at Hollinshead & Kirkham for 3 years, she attended evening classes in Tunstall and at the age of 17 went to work for A. J. Wilkinson.
---
Initials used on ware for identification:
H & K
H & K
TUNSTALL
(initials used with impressed or printed marks
of various designs)
H & K
LATE WEDGWOOD
(impressed mark dating from c.1890 when
Wedgwood & Co's Unicorn Pottery was taken over
.. used until around 1900)
---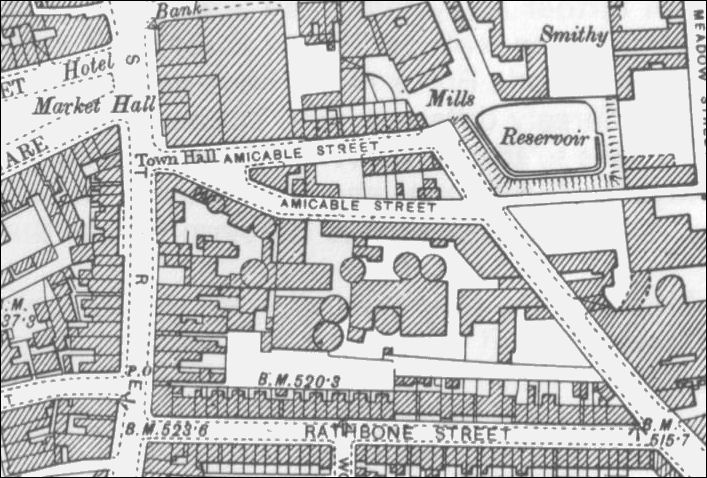 the Hollinshead & Kirkham Unicorn Pottery works in Amicable Street, Tunstall
(1898 map)
---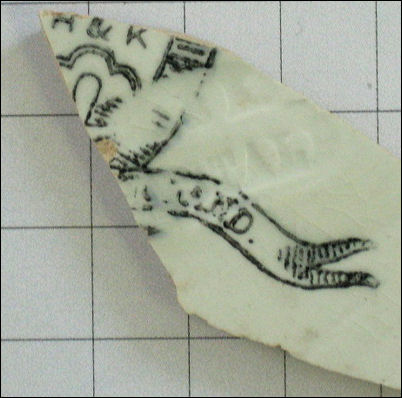 fragment of the Hollinshead & Kirkham mark -
found in an archaelogical dig in Quebec City - Spring 2010
---
click below for more information on Hollinshead & Kirkham
factory, ware and identification marks..
---
questions/comments/contributions? email: Steve Birks
---