White House

The White House fronting the Broad Street potworks was the home of Richard Hicks (of the partnership Hicks & Meigh)

The White House was demolished after the Second World War and is now the site of the Mitchell Memorial Theatre in Broad Street.

"The Dwelling-house of Mr. Hicks, a retired manufacturer, in the High-Street of Shelton, is a specimen of a first-rate house of the last century; it was erected by Mr. John Baddeley, and eminent potter, who died in 1772."
Ward: 1843

More on Broad Street.
Note that originally this was High Street, Shelton (certainly in 1843) by the time of the OS map in 1898 the street had been re-named 'Broad Street' - presumably to prevent confusion with the High Street in the north of Hanley, which led to Sneyd Green.



| | |
| --- | --- |
| date | event |
| | built by John Baddeley (who died in 1772) |
| | later occupied by Richard Hicks (who died in 1844) |
| 1829 | "In Shelton, is the elegant mansion of R Hicks, Esq. a gentleman who connects with sterling piety a most unbounded benevolence of disposition. Here the destitute find relief, the distressed find consolation, and the miserable, sympathy and protection." Shaw (1829) 'History of the Staffordshire Potteries" |
| 1849-1854 | occupied by Lydia Hicks at least between 1849-84 |
| 1860 | known to be occupied by Crapper and Co, dentists, by this date. |
| 1876 | was known as the White House by this date. |
| 1891 | was offered for sale after Crapper's death in 1891 |
| | The White House was demolished after the Second World War and is now the site of the Mitchell Memorial Theatre in Broad Street. |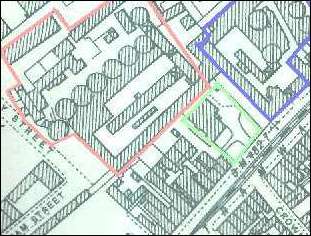 From 1898 OS map of the top of Broad Street
Orange: Broad Street works
Blue: Phoenix works
Green: White House

The Mitchell Memorial Theatre - Broad Street
built on the site of the White House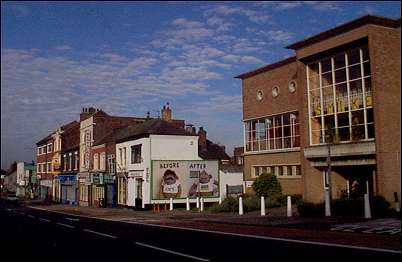 View down Broad Street
the buildings to the left are those shown on the 1898 map

Photos: July 2001