The Bakers - the family who 'built' Fenton:

The pottery works of the Baker and Bourne families

The factory occupied by Bourne, Baker and Bourne, stood on the north side of the turnpike road from Longton to Stoke.

By 1807 the

firm had grown and a second pottery factory was built on the south side of the road.........
...... listed in an insurance policy dated 13 November 1807: "On a set of potworks and workhouses communicating at Fenton Culvert valued at £1,000. Stock and utensils therein valued at £1,600.
---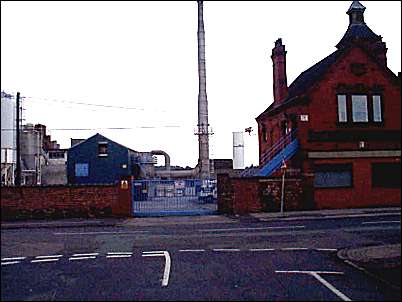 The line of the tramway from the canal in Stoke, through
Fenton to Longton
photo - 2000, taken from Hitchman Street looking across Fountain Street
The Trent & Mersey or Caldon canals did not serve Fenton or Longton and so in 1806 the Trent and Mersey Canal Company had built a tramway from a wharf on the canal at Stoke through Fenton to Longton.
The tramway ran along the northern edge of the factory and a branch line was built into the middle of the factory buildings which enabled raw materials and pottery to be carried cheaply to and from the works.
---
The business flourished and was described by Ward 1843:
"Here are the very extensive earthen manufactories, which for many years were carried on by the firm of Bourne, Baker and Bourne and raised the proprietors to the first rank amongst the eminent and opulent potters who flourished during the by-gone portion of the present century.... They combine every advantageous arrangement, with mill work and machinery for the exercise of the potters' operations."
Ralph Bourne die in 1835 and shortly afterwards the partnership was dissolved and the works were carried on by William Baker alone.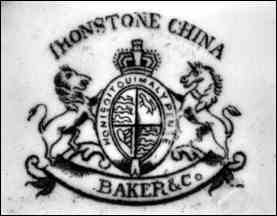 The mark of William Baker
---
Most of the original factory has been demolished but part of the entrance and factory frontage have survived in what is now City Road.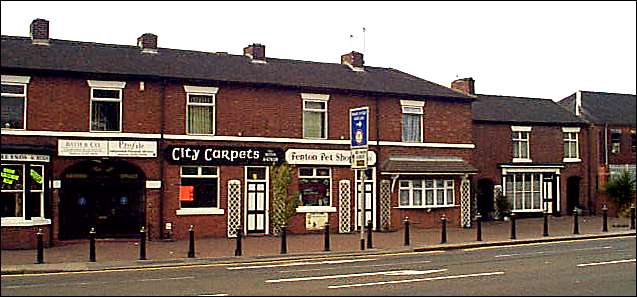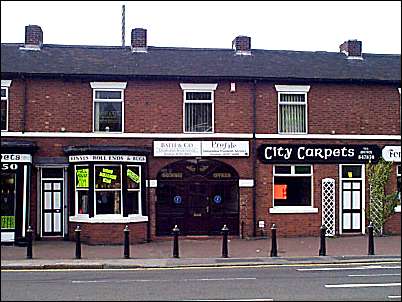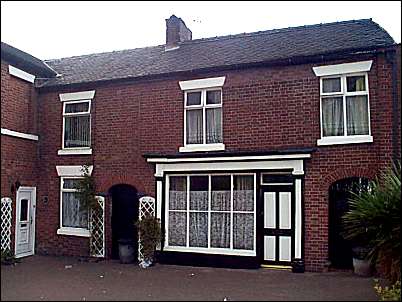 By 1878 the factory on the south side of the road had become an encaustic tileworks.

By the late 1820s the Baker

and Bourne families owned over 100 houses and the Roebuck Inn in Fenton. Most of them were situated on the north and south sides of the High Street (now City Road) between Pear Tree Lane (now Manor Street) and Victoria Place.