150 years of the Shelton Works - page 13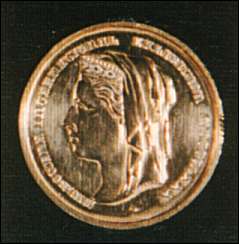 Gold Medal, Melbourne 1880.

The Rolling Mills in the late 19th Century
The other important item of note for the Shelton area was that by the end of 1866, the name 'Shelton Bar' had officially disappeared. The name had lasted only 15 years, and yet folklore dictated that it was to be much more durable; indeed Shelton Bar is still referred to today.

Significantly, October of the same year brought the decision to take another quantum leap. Shelton was to go into steel, the material which was rapidly taking a firm hold in the wrought iron markets within which Shelton was heavily involved, having 100 wrought iron furnaces split between the Shelton and Etruria sites.

Shelton was again the market leader in North Staffordshire, being the first works to make steel successfully; others had tried and failed. A new melting shop was built and four basic open hearth furnaces installed to operate by the Siemans-Martin's process, with the first steel being produced in April 1888.

The company was employing more than 3,000 people at this stage in its history.

---