Grove Road, Heron Cross, Great Fenton

Grove Road is situated in Great Fenton - the town of Fenton lies in the south of the Potteries, historically it consisted of the two townships of Fenton Culvert or Great Fenton and Fenton Vivian or Little Fenton.
The two Fentons are mainly an area of low lying land. In the northern part of the area there remains much open country which rises to over 600 ft. in the north-east and drops steeply in the northwest from about 450 ft. to the River Trent. In the south, below Grove Road, the land rises to 500 ft.
Grove Road and the roads centring on Heron Cross crossroads are ancient pathways, on the 1775 Yates map below they can be clearly traced - they are shown as dotted lines which means that they were track-ways and not roads.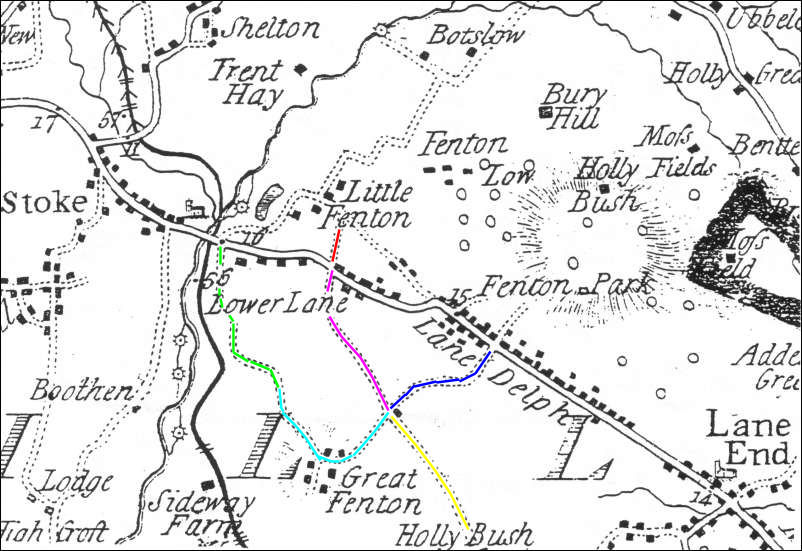 1775 Yates map showing Grove Road and Great Fenton
Blue = Duke Street leading to King Street (the main road marked Lane Delph)
Light Blue = Grove Road
Green = Whieldon Road
Red = Manor Street
Pink = Christchurch Street, Heron Street
Yellow = Blurton Road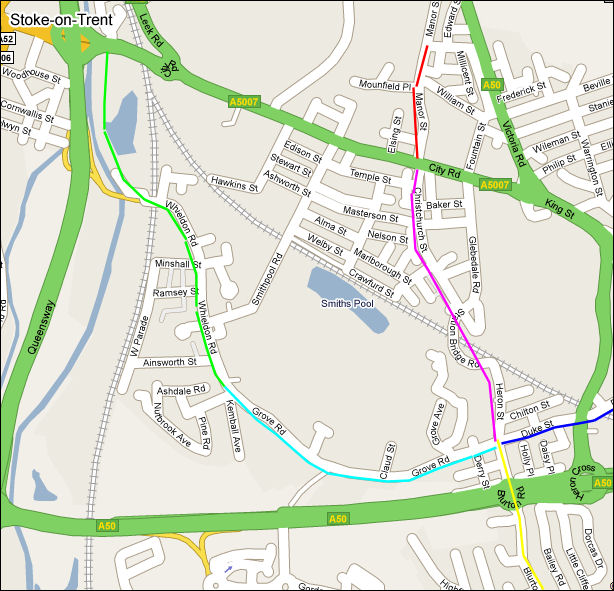 2008 Google map of the same area



next: Development of the housing
previous: Early potters walked the track from Lower Lane to Lane Delph