Normacot Road, Longton

Normacot Road was once an important thoroughfare from Normacot to Longton Town, it was lined with many potworks and terrace houses.

Many of the houses and works were demolished between the 1930's and the 1970's and the opening of the A50 road in 1997 meant that the end of Normacot Road was sealed off - so now it is a road to nowhere.

Nevertheless it is still a road worth walking along, it still contains much to see and explore, it contains many hints of the past and 9 listed buildings can be seen.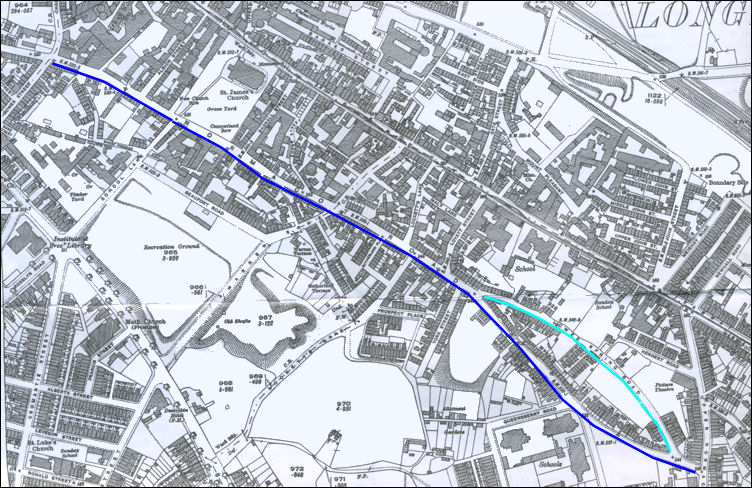 1922 OS map of Normacot Road
---

1955 map of Normacot Road



early 1990's map of Normacot Road

showing the planned, but not built, A50 road running below Normacot Road
and cutting across Lower Spring Road
the A50 was opened in 1997


2001 map of Normacot Road

The A50 is now built, it cuts across Locketts Lane, Normacot Road
and Spring Road which all appear on both sides of the A50
Prospect Place and Ebor Street were built over.