A photo walk across Stoke Fields to Winton's Wood, Stoke-on-Trent
- the parish of St. Simon and St. Jude

1898 OS map showing Shelton Farm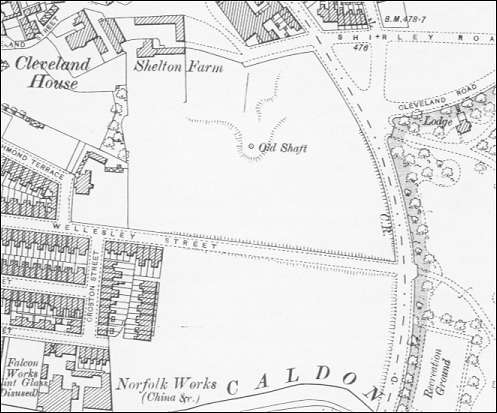 1898 OS map showing Shelton Farm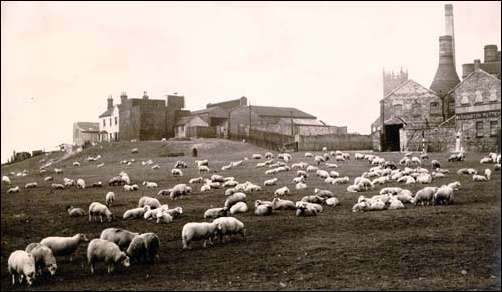 Sheep grazing at Shelton Farm. c.1950-1952
Behind them is St. Marks Church tower which can just be seen behind the Swynnerton Pottery,
on the right of the photograph. This semi-rural area is close to Hanley town centre near Vale Place.
The church and pottery works is still there, the latter minus its bottle ovens.
The area in the foreground is now covered by housing.
Staffordshire Past Track
© copyright, of The Potteries Museum & Art Gallery
- used for private, research, education purposes - do not reproduce for profit -