A photo walk around Ash Hall, Werrington Stoke-on-Trent
Job Meigh & the Ash Hall Estate
location 7 on the map |tour map|
Little Ash Farm

In 1827 most of the Ash Estate was occupied by two farm - Ash Farm containing 120 acres and Little Ash Farm containing 33½ acres.

Little Ash Farm was let to Richard Shirley between about 1841 and 1862. He occupied 40 acres in 1861. The next tenant was Robert Stoddard.

Robert Stoddard left in 1876 when an auction took place at the farm in November 1876.

Although Ash Farm (see next page) and some of the outbuildings are still standing (2000), Little Ash farm has been demolished and replaced by a new building.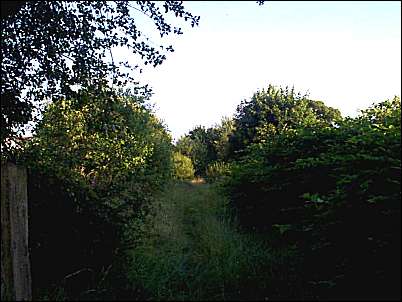 Little Ash Farm
this overgrown track was the entrance to Little Ash Farm
it is the only visible reminder of the original farm
photos: July 2000




previous: Bridle Path Bridge
next: Ash Farm