Norfolk Street Works, Hanley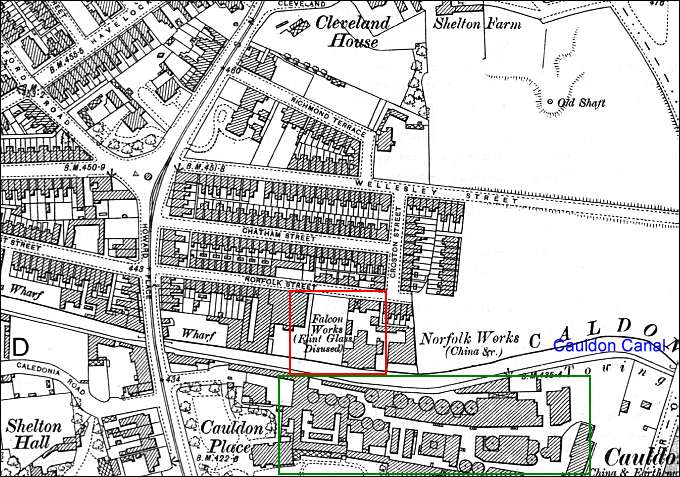 1900 Ordnance Survey Map of Norfolk Street Works
Norfolk Works is clearly located on the Cauldon Canal
and next to the Glass Works.
The red box is the Falcon Glass Works
The green box is the location of Brown-Westhead & Moore pottery manufacturer.
You can see a 1893 trade journal entry on Brown-Westhead & Moore
The glass and both pottery works back onto the Cauldon Canal.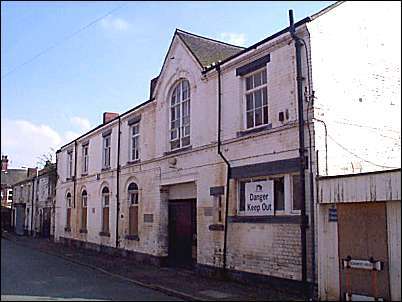 The Falcon Glass Works frontage in Norfolk Street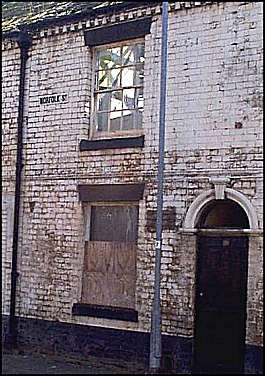 House at the end of Norfolk Street
which front the pottery works - (see map)
photos 2000

Questions/comments? email: Steve Birks