| | | |
| --- | --- | --- |
| | Stoke-on-Trent - Advert of the week | |
M. Huntbach & Co Ltd, Drapers, Hanley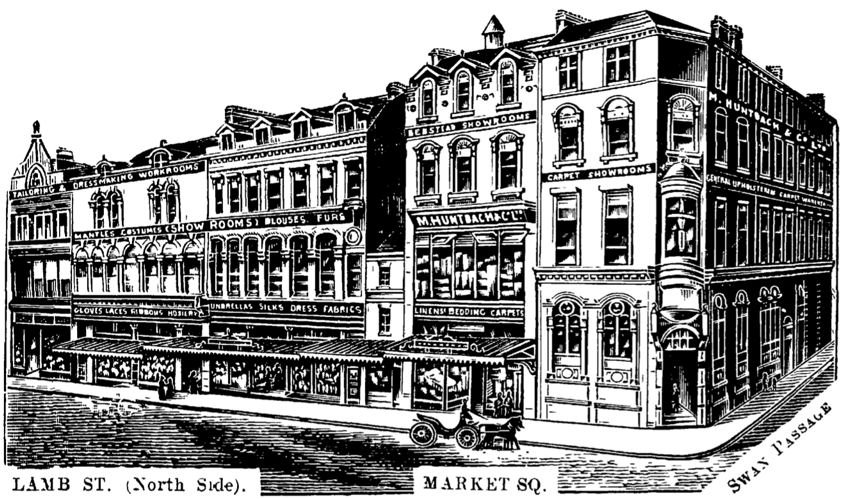 Huntbach's massive drapers in Lamb Street, Hanley

Mr. Huntbach was born at Pipe Gate in 1837.
Coming to Hanley in 1852, he served an apprenticeship with the late Mr. Thos. Swift, of Upper Market-square, and remained with him until 1861, when he commenced business for himself in a small shop in Lamb-street, With the assistance of his wife - a daughter of the late Mr. W. Kirkby, of Trentham - and his two sisters, he was able to lay the foundation of a great trading concern.
The firm, Messrs. Huntbach and Co., Limited, have now a permanent staff of about 300 persons, with shops. Workrooms, Warehouses, &c. of large and imposing dimensions. During the course of years the business has been extended from time to time by the acquirement of neighbouring premises on both sides of Lamb-street. The history of the firm is a marvellous example of what can be accomplished by foresight. business acumen, and upright and straightforward dealing.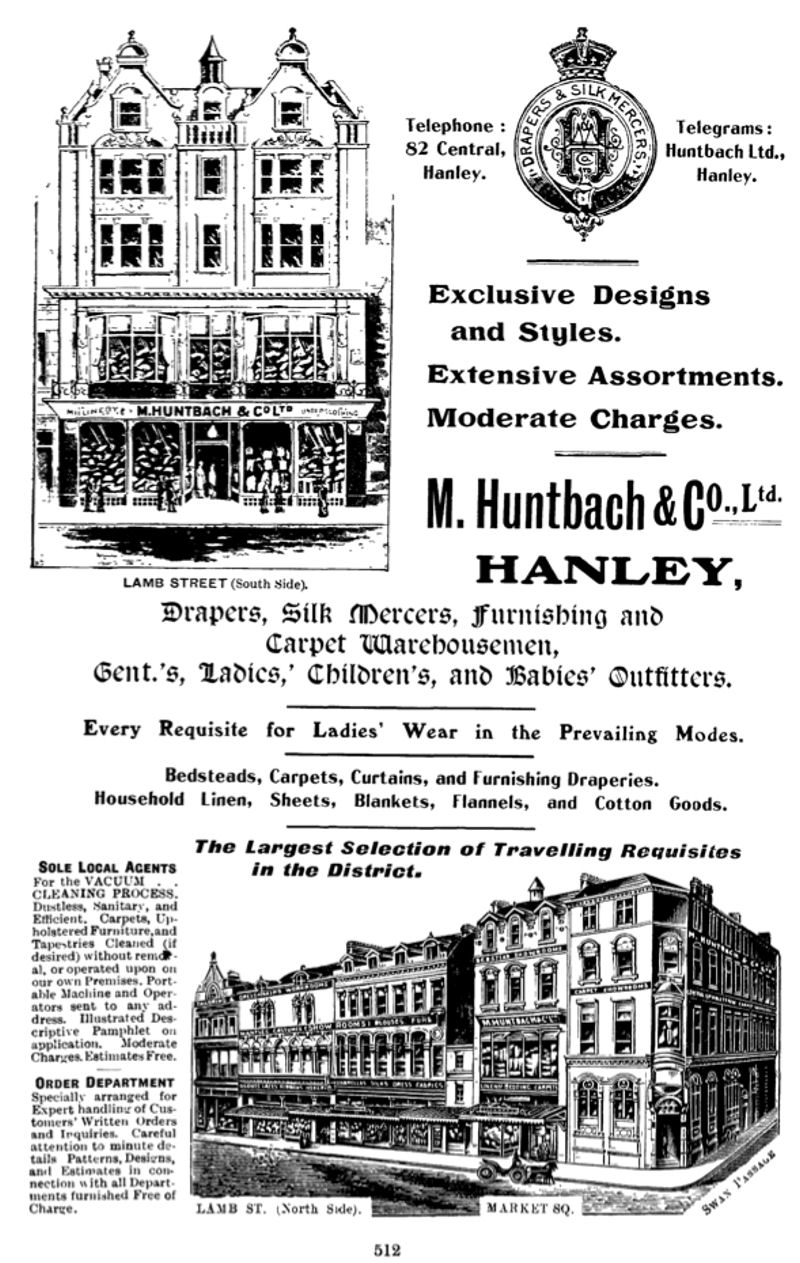 1907 advert for M. Huntbach & Co Ltd, Drapers, Hanley
advert from.....
1907 Staffordshire Sentinel 'Business Reference Guide to The Potteries, Newcastle & District'