Henry Jesse Cyples, Longton Colour Works



H. J. Cyples, Longton Colour Works, Normacot Road
sole agent for Dr. Möckel's celebrated liquid gold and silver
potter's colour maker and dealer in liquid gold
advert from.....
1907 Staffordshire Sentinel 'Business Reference Guide to The Potteries, Newcastle & District'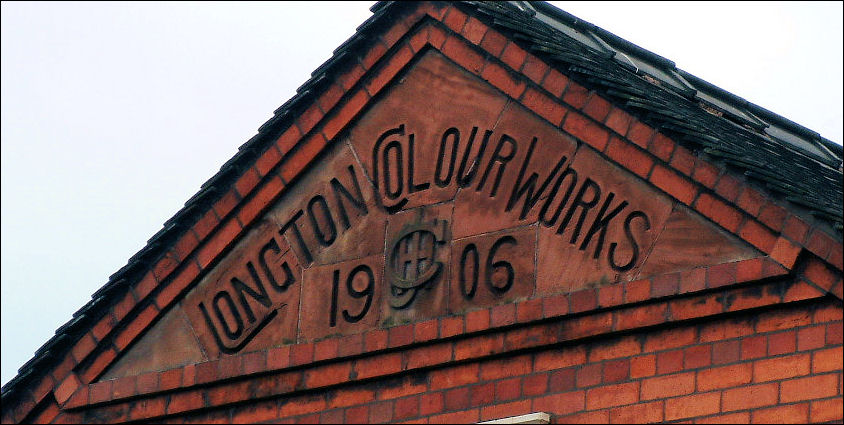 Longton Colour Works, HJC, 1906
the initials in the date standing for...... H. J. Cyples,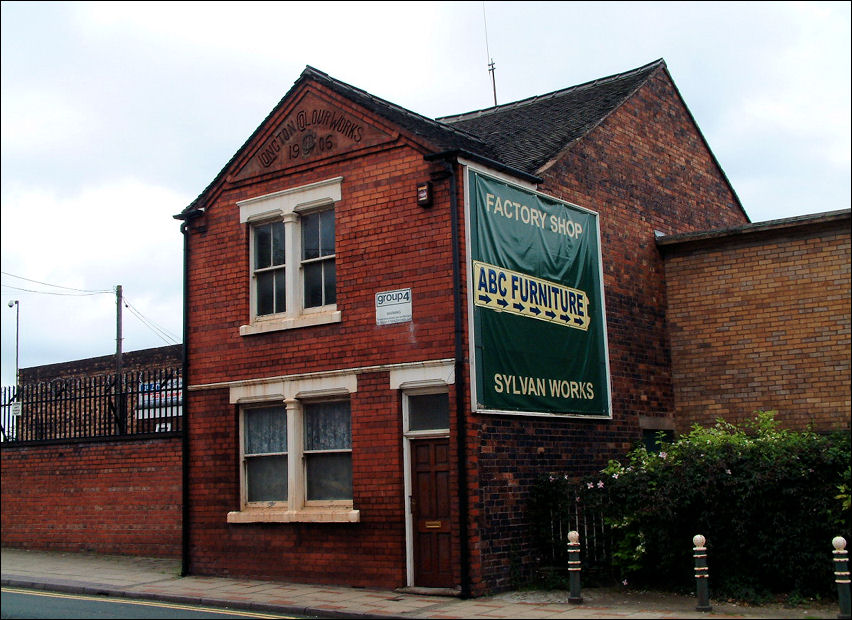 Longton Colour Works, Normacot Road
photos: June 2008

more on Normacot Road

---
Mercury gilding was introduced about 1785,
raised gilding in 1802,
liquid gold about 1811,
bright burnished gold in 1860,
and acid gilding in 1863.
---
The gilding of decorative ceramics has been undertaken for centuries, with the permanence and brightness of gold appealing to designers. Both porcelain and earthenware are commonly decorated with gold, and in the late 1970s it was reported that 5 tonnes of gold were used annually for the decoration of these products. Some wall tiles also have gold decoaration.
Application techniques include spraying, brushing, banding machines and direct or indirect screen-printing. After application the decorated ware is fired in kiln to fuse the gold to the glaze and hence ensure its permance. The most important factors affecting coating quality are the composition of applied gold, the state of the surface before application, the thickness of the layer and the firing conditions.

A number of different forms and compositions are available to apply gold to ceramic, and these include:
Acid Gold - developed in 1860s at Mintons, Stoke-on-Trent, England. The glazed surface is etched with dilute hydrofluoric acid prior to application of the gold; the process demands great skill and is used for the decoration only of ware of the highest class.

Bright Gold or Liquid Gold - is a solution of gold sulphoresinate together with other metal resinates and a bismuth-based flux. It is particularly bright when drawn from the decorating kiln and so needs little further processing.

Burnish Gold or Best Gold - is applied to the ware as a suspension of gold powder in essential oils mixed with lead borosilicate or a bismuth-based flux. This type of gold decoration is dull as taken from the kiln and requires burnishing, usually with agate, to bring out the colour. As the name suggests it is considered the highest quality of gold decoration. One solvent-free burnish gold composition was reported to consist of 10 to 40% gold powder, 2 to 20% polyvinylpyrrolidone, 3 to 30% an aqueous acrylate resin and 5 to 50% water.
Wikipedia
---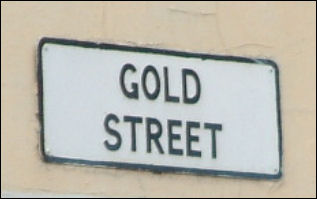 A works in Gold Street, Longton was stated in 1883 to be among the oldest in Longton, was then noted as the place where gold lustre had been discovered and first used for decoration.
It was held by Shufflebotham, Webberley, and Hallam in 1846, and after Shufflebotham's death in 1847 it passed from his executors to Hannah and Mary Shufflebotham who still held it in 1858.
The Broadhursts held the works from at least 1860 until 1864, and Brough Brothers and Company were working in Gold Street from 1864 until 1870 when they were succeeded by James Abberley, himself followed in 1871 by Thomas Lowe; Mrs. Thomas Lowe held the works in 1875. Barker Brothers, of the family that had been working at Longton for about 100 years, were at Gold Street from at least 1876 until 1882 when they moved to the Meir Works, Barker Street, still occupied by Barker Brothers Ltd. Lowe, Ratcliffe and Company succeeded them at Gold Street where they made earthenware until at least 1892.
J. W. Beswick was there by 1899, and the firm of John Beswick Ltd. made earthenware in Gold Street until 1969 when it was sold to Royal Doulton - who continued the Beswick works until 2003 when it was closed.

more on Beswick's Gold Street Works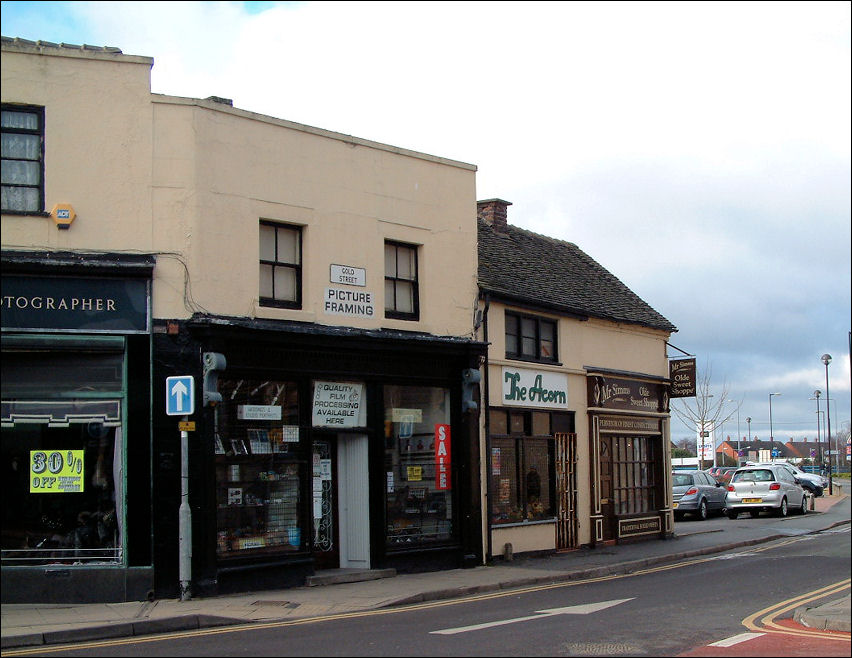 Gold Street, Longton - off The Strand