| | | |
| --- | --- | --- |
| | Stoke-on-Trent - Advert of the week | |
Service (Engineers) Ltd, Burslem, Stoke-on-Trent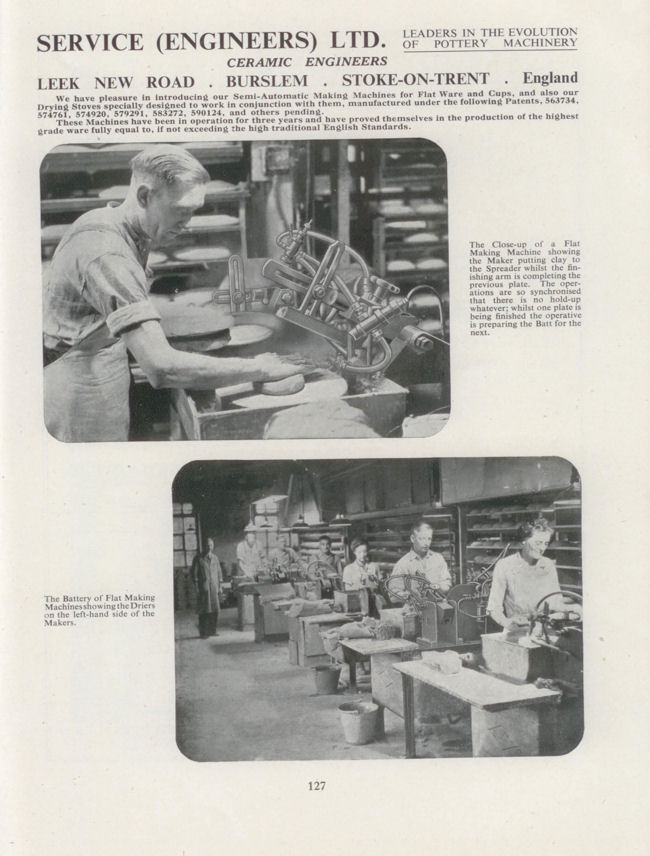 Service (Engineers) Ltd, Ceramic Engineers, Leek New Road, Burslem, Stoke-on-Trent
advert from 1947 City of Stoke-on-Trent Handbook
Leaders in the evolution of pottery machinery
We have pleasure in introducing our Semi-Automatic Making Machines for Flat Ware and Cups, and also our Drying Stoves specially designed to work in conjunction with them, manufactured under the following Patents, 563734, 574761, 574920, 579291, 583272, 590124, and others pending.
These machines have been in operation for three years and have proved themselves in the production of the highest grade ware fully equal to, if not exceeding the high traditional English Strandards.
---
The Close-up of a Flat Making Machine showing the Maker putting clay to the Spreader whilst the finishing arm is completing the previous plate.
The operations are so synchronised that there is no hold-up whatever; whilst one plate is being finished the operative is preparing the Batt for the next.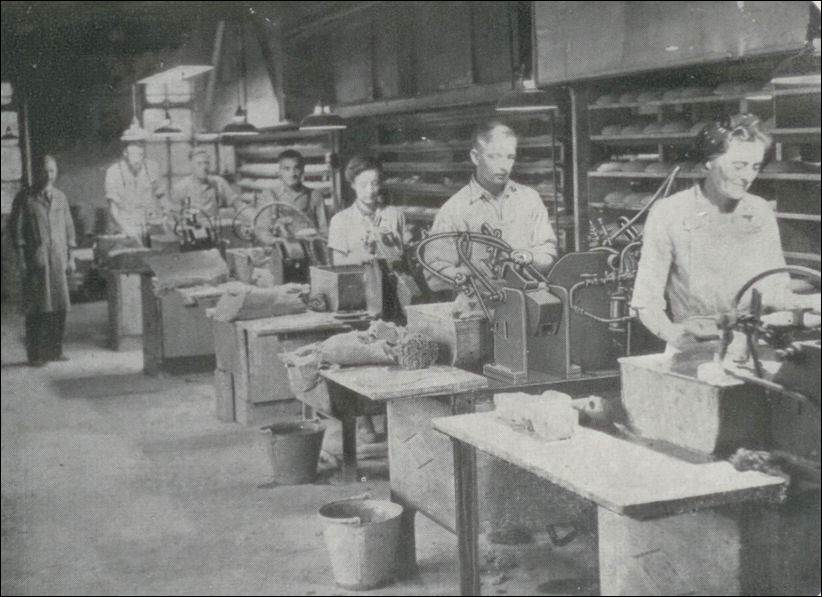 The Battery of Flat Making Machines showing the Driers on the left-hand side of the Makers.