| | |
| --- | --- |
| Washington Pottery (Staffordshire) Ltd | |
Location and period of operation:
Washington Pottery Ltd

Shelton

(Hanley)

1946

1970
Earthenware manufacturer at the Washington Works, Shelton, (Hanley), Stoke-on-Trent
The business was run by the Tittensor family who also owned the Bridge Street Pottery, Burslem.

The company specialised in hotel and catering ware as well as domestic tea sets and fancy ware.

1951 & 1960 Pottery Gazette Reference Book records company officers as: Managing Director - S. H. Tittensor, Works Manager - E. Winkle.

In 1963 the firm was granted a worldwide licence to manufacture memorabilia featuring the Beatles pop group, including souvenir plates, mugs, sugar and milk jugs, egg cups and cereal bowls.

In 1970 the company became English Ironstone Pottery Ltd.
Formerly: Swinnertons
Subsequently: English Ironstone Pottery Ltd
---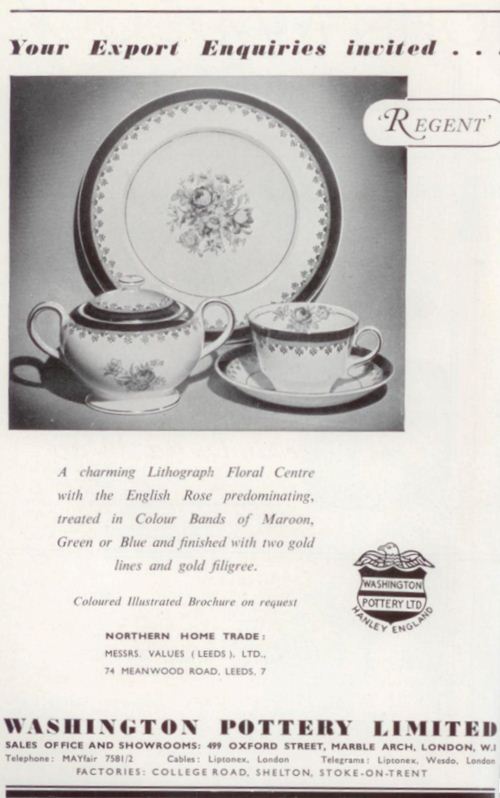 Washington Pottery Limitd
1956 Pottery Gazette Reference Book
---

typical dinner set - produced for export

c.1946-52


Washington Pottery
Hanley
England

the 'B' indicates that this ware was produced under the Wartime Concentration Scheme
photos courtesy: Daniel Paz Condoleo (Buenos Aries, Argentina)
---

Traditional tea set in the Blue Riband pattern
---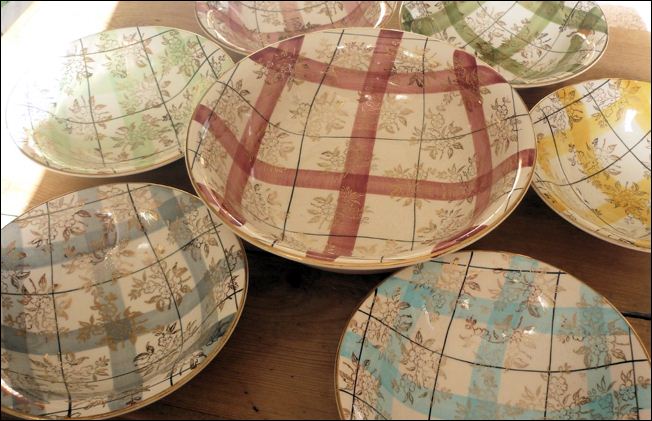 Washington pottery check plates
date: 1957
---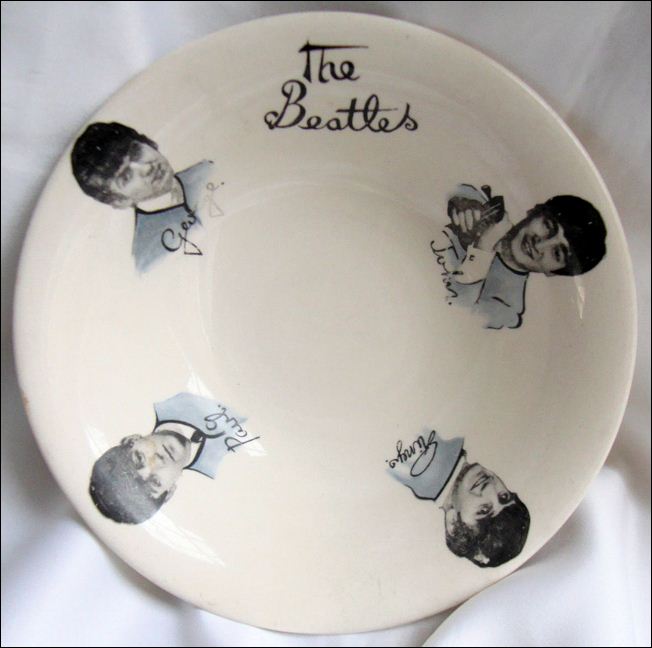 Washington Pottery had a worldwide licence to manufacture memorabilia featuring the Beatles
---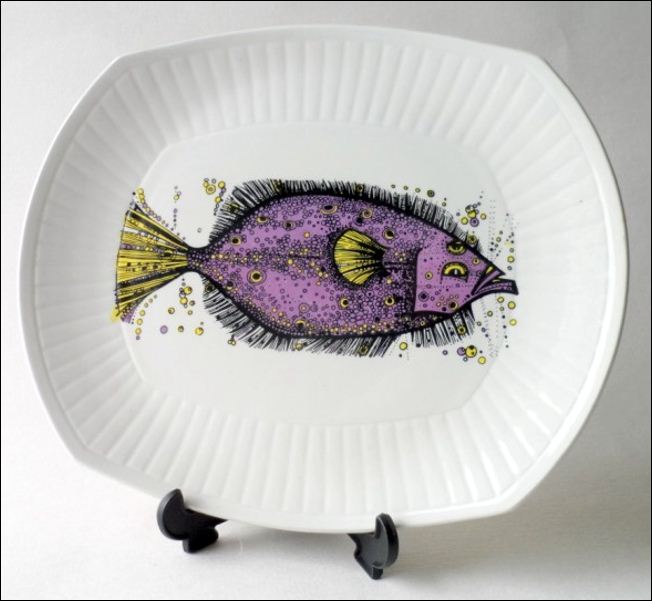 "Aquarius" (Fish Series) Ironstone Fish Plates
Washington Pottery introduced a series of this shape and pattern style
it was continued by the subsequent company English Ironstone Pottery
---

a trio of cup, saucer & side plate produced for the Woman's Institute

this ware has the logo of the Woman's Institute "For Home and Country"

the number '61' indicates that the ware was produced in 1961
photos courtesy: Alison & Robin Powell
---
Marks used on ware for identification: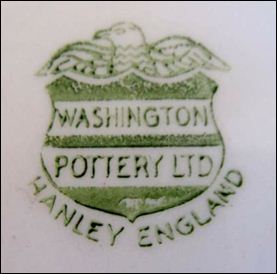 Washington Pottery Ltd
Hanley
England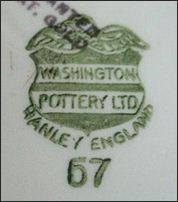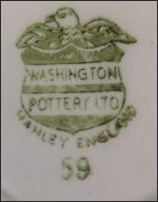 sometimes the year of manufacture was included in the mark
---

Blue Riband
Ironstone
Washington Pottery Ltd
Hanley England
Blue Riband is the pattern name
---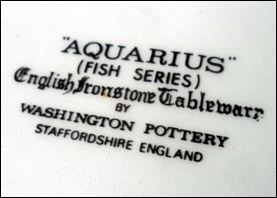 AQUARIUS
(Fish Series)
English Ironstone Tableware
by
Washington Pottery
Staffordshire England
---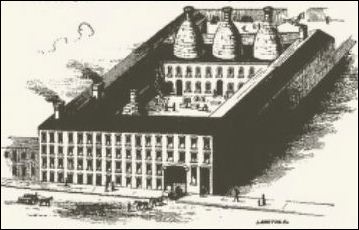 - click for more information on the Washington Works -
---
Questions, comments, contributions? Steve Birks
---